---
Pat celebrates her 80th birthday with a 100mph zip wire challenge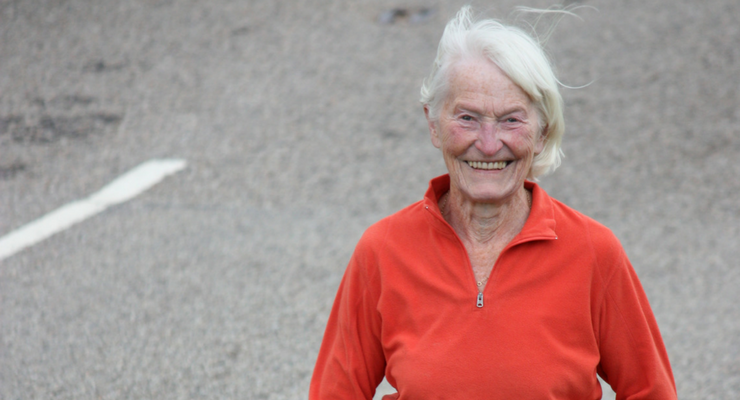 Pat Smith took on the world's fastest zip line – flying through the air at speeds exceeding 100mph – at Penrhyn Quarry near Bethesda in North Wales to celebrate her 80th birthday in 2017.
Mrs Smith said: "Instead of parties and presents I would like to celebrate being 80 by giving a gift to The Leprosy Mission which I have supported for many years.
"The zip wire challenge is something that terrifies me, but I have told so many people now that I simply can't get out of doing it.
"Somebody said to me you must be brave or bonkers and my husband Don replied 'both'!"
Mrs Smith has supported The Leprosy Mission for many years and in 2002 trekked in the Himalayas - raising more than £3,400 - as well as visiting Anandaban Hospital in Nepal.
"It was at Anandaban Hospital that I saw the devastating effects of leprosy on people of all ages and the wonderful way in which the patients were treated by dedicated staff with gentleness and kindness," she said.
The zip wire challenge raised money for Purulia Hospital in India which was in desperate need of a new outpatients' department at the time.