Moving for Mozambique
Take on an exercise challenge and your gifts will have twice the impact!
How far would you go to show someone you love them? Every day, health worker Gabriel travels miles to find and cure people with leprosy in some of Mozambique's most remote places. His journey is long and difficult - he often tracks 90km each way on his motorbike between villages.
Similarly, dedicated Leprosy Changemakers like Zaina and Mario walk and cycle around villages in their local area to spread the word about leprosy, help find new cases and support those undergoing treatment. This isn't always easy, but they're passionate about making a difference and helping people live free from leprosy.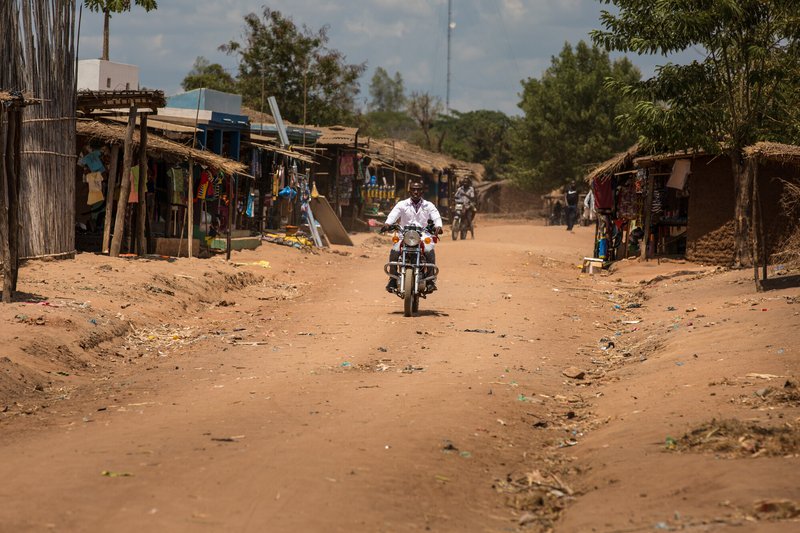 This month, we're following in their footsteps and encouraging you to get "Moving for Mozambique". Could you commit to a regular activity like walking, cycling or running and raise money to bring life-changing medicine and care to local communities? You may even want to be inspired by Gabriel's 90km and get inventive with your challenge by doing something that involves the number 90 or 9.
Perhaps, you'll aim to hit 9,000 steps a day, take on 90 laps around the garden or try a gentle workout for nine minutes each morning? However you choose to take part, you'll be part of a wider team of Leprosy Changemakers who will stop at nothing to put an end to leprosy in Mozambique.
Once you've decided what you're doing, our Virtual Collection Box is the perfect way to collect sponsorship with friends and family. And right now, there couldn't be a better time to get involved. Until 24 April 2021, all gifts will be doubled by the UK government, showing even more people with leprosy that they are loved, unconditionally.
Follow these three simple steps to start your online fundraising
Encourage your first donation

Get started today and begin sharing your virtual collection box right away. Let your friends, family, or church community know that, just like Gabriel, your love is unconditional for people affected by leprosy. No matter how far.


Make it personal

To let people know more about why you're fundraising, share a photo from your training or your favourite walking route so others can learn more about why you're Moving for Mozambique.


Keep it social

Once you're happy with the way your page is looking, don't forget to encourage others to share. Why not ask your church group to share with their friends and family as well? Or try the social sharing buttons on your page and add in the hashtag #UKAidMatch
Together, just like Gabriel, Zaina and Mario, we can go even further to reach and cure people with leprosy.
Start fundraising now!