Lunch for Leprosy
Help lift communities out of poverty with a Lunch for Leprosy
Many people affected by leprosy in Myanmar - like Nabo, pictured below - have settled in leprosy villages after being rejected by people in their communities. They live hand-to-mouth, worrying whether they will be able to grow enough food to feed their families.
The good news is that you can make sure Nabo and other people like her will not have to go hungry. When you hold a Lunch for Leprosy, the money you raise will provide farmers in Myanmar with training to help improve their crops.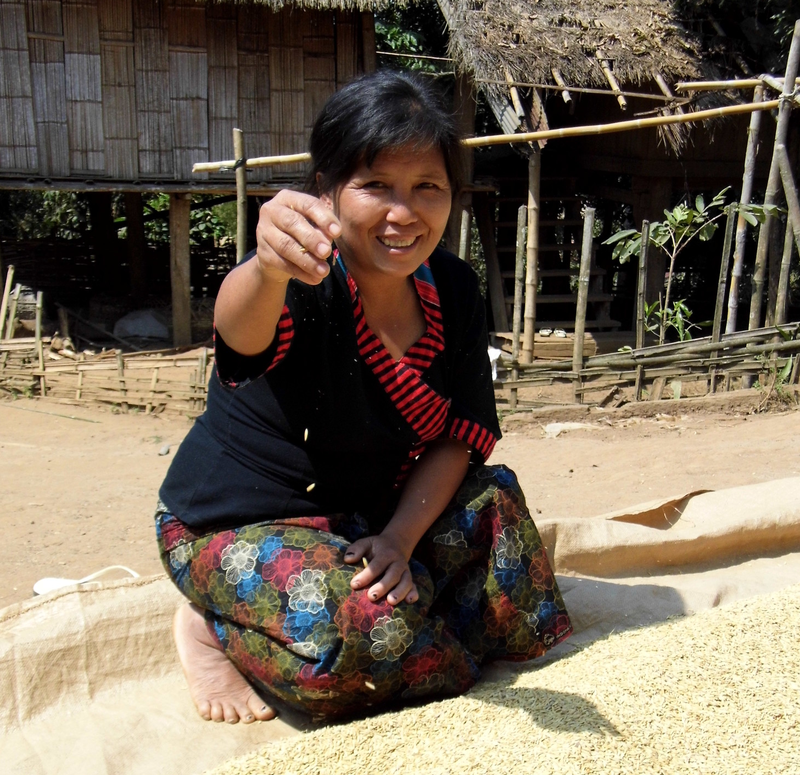 Nabo and others in her community have been amazed by all they have achieved since taking part in the training. They have cut the amount of seed used for planting by half, but their rice harvest has doubled.
Nabo is delighted: she has enough food for her family, but also enough left over to sell.
But there are many more people like her who are still going hungry today. By holding a Lunch for Leprosy event at your church, workplace or with your friends and family, you will help them lift themselves out of poverty and provide for their families.
It's simple. Set a date, invite your guests - and change lives together!
Download your Lunch for Leprosy resources
We have everything you need to hold a Lunch for Leprosy event. Download your resources below or if you would like any resources sent to you by post, please contact post@tlmew.org.uk or telephone 01733 370505.