Social media
Our social media posts should always:
combine great copy and images to capture people's attention and interest.
serve a purpose, whether that be to inform, inspire, or connect with our audience.
use accessible language, imagery and graphics to convey our message clearly.
be visually striking but not over-designed or cluttered.
tell people's stories with dignity, and where possible in their own words. We want to give our audiences heroes they can stand in solidarity with, rather than victims they need to save.
use our brand colours and assets to be recognisably TLM.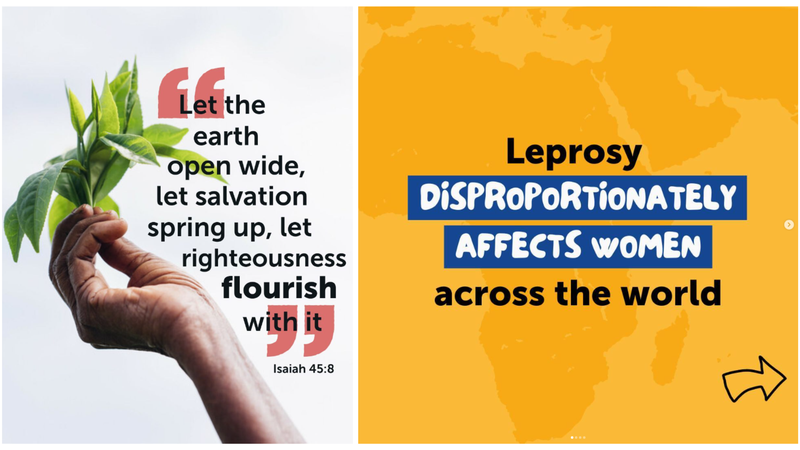 Our social media guidelines cover the general best practices for creating social media posts, including carousels. The full range of social media assets can also be downloaded below.