Our history
1869
Wellesley Bailey (1846-1937) first travels to India, intending to join the police force. But after lodging with a German missionary, God calls him to missionary work instead. While training to teach at a school in Punjab, he witnesses the devastating effects of leprosy for the first time.
1873
Wellesley returns to Ireland with his wife Alice, having seen people severely disabled by leprosy, living in extreme poverty and rejected by society. They decide to raise awareness, giving talks about the people they met.
1874
Wellesley and Alice start The Mission to Lepers. People begin to support the Mission financially and through prayer.
Late 1870s
The Mission supports 100 people affected by leprosy in India. Wellesley and Alice continue to visit people affected by the disease and get support for their work.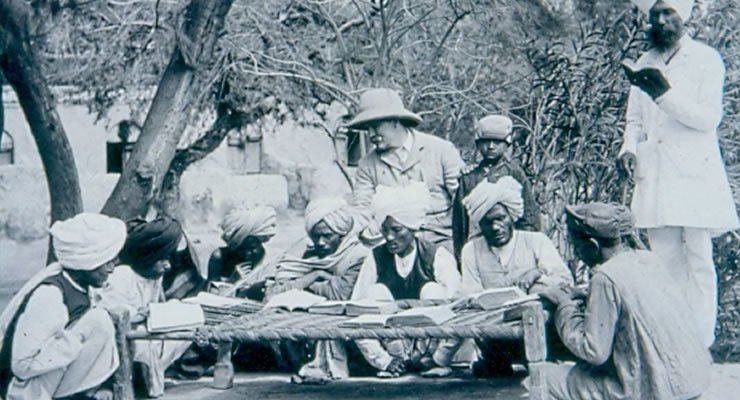 1888
Our first hospital opens in Purulia, West Bengal. It's still one of our flagship medical centres today.
1898
After a visit to Myanmar, Wellesley provides funds to establish Mawlamyine Christian Leprosy Hospital, which is still the main centre for leprosy treatment in the country today.
1906
Wellesley travels further, extending the Mission's work to China, New Zealand, Australia, the Philippines, Japan, Korea, Malaysia and Singapore. During this tour, Wellesley gives more than 150 talks, meets many government officials and visits countless people affected by leprosy.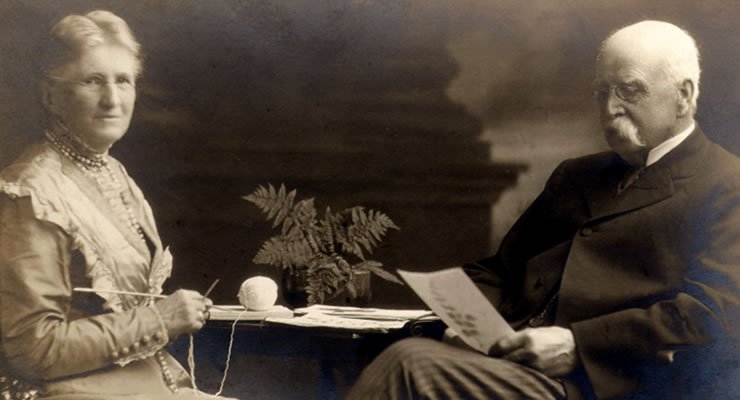 1917
Wellesley retires, with the Mission he created running 87 projects in 12 countries.
1938
Another leprosy hospital opens in Faizabad, India.
1939-45
The Second World War affects much of the organisation's work. Patients are dispersed as hospitals are caught in the conflict.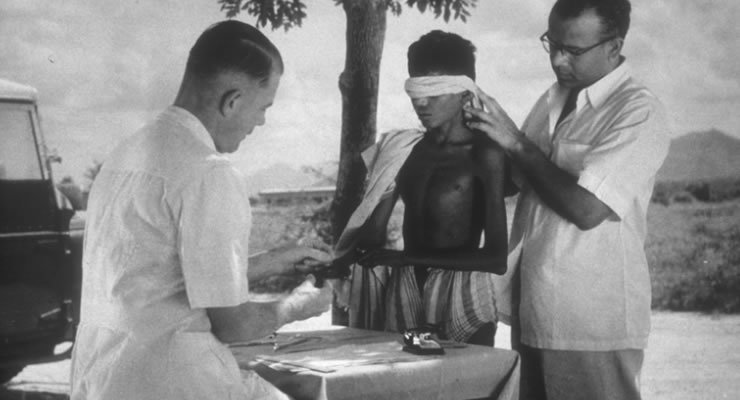 1946
Dr Paul Brand (1914-2003), an orthopaedic surgeon, moves to India to teach at a hospital there. He encounters people affected by leprosy for the first time. He is inspired to research treatments for the disabilities caused by the disease.
Late 1940s
Dr Brand becomes the first surgeon in the world to use reconstructive surgery on the hands and feet of people affected by leprosy. The techniques he pioneered are still in use today.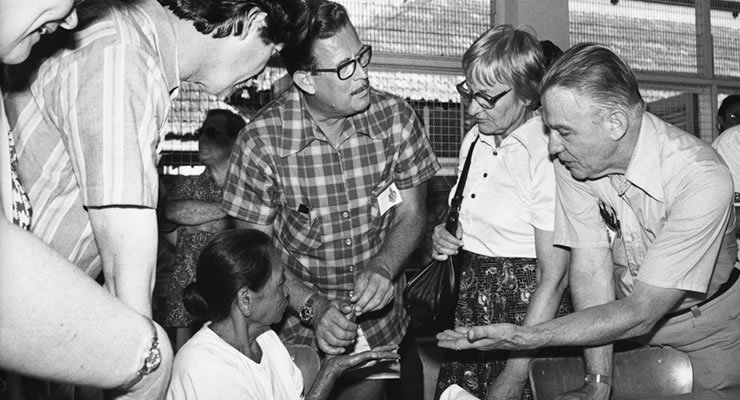 1950s
The drug dapsone comes into use as an early cure for leprosy, enabling millions of patients to be treated. However, it is not completely effective.
1960s
Leprosy bacteria develop resistance against dapsone. Scientists search for a new cure.
1965
The Mission to Lepers is renamed The Leprosy Mission, to avoid the negative connotations of the word 'leper', now understood to be a derogatory term.
1970s
The Mission extends its work outside hospitals, reaching out into people's homes and often remote communities, to transform lives.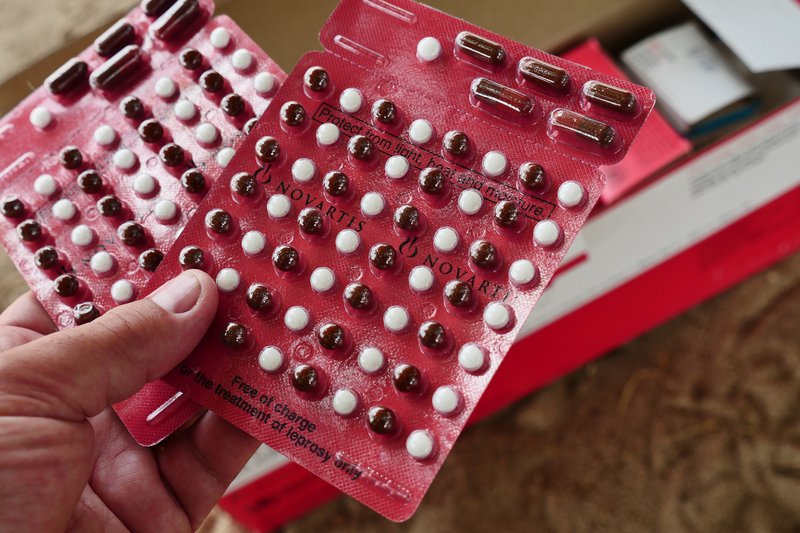 1981
The World Health Organization (WHO) recommends a new cure for leprosy - multidrug therapy (MDT). This combines dapsone with clofazimine and rifampicin. It is still used almost 40 years later.
1980s and 90s
More and more people are cured of leprosy. The Mission cares for those affected through rehabilitation and campaigning for lasting social and economic change.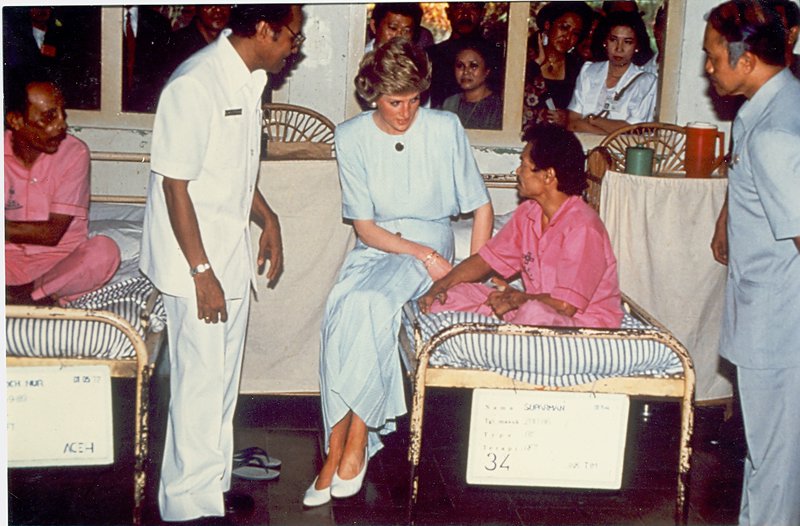 1989
Diana, Princess of Wales, visits a Leprosy Mission hospital in Sitanala, Indonesia, against the advice of officials and the press. She is filmed sitting with leprosy patients, talking to them and - most controversially - touching them.
1990
The Princess of Wales becomes a patron of The Leprosy Mission, visiting projects in India, Nepal and Zimbabwe.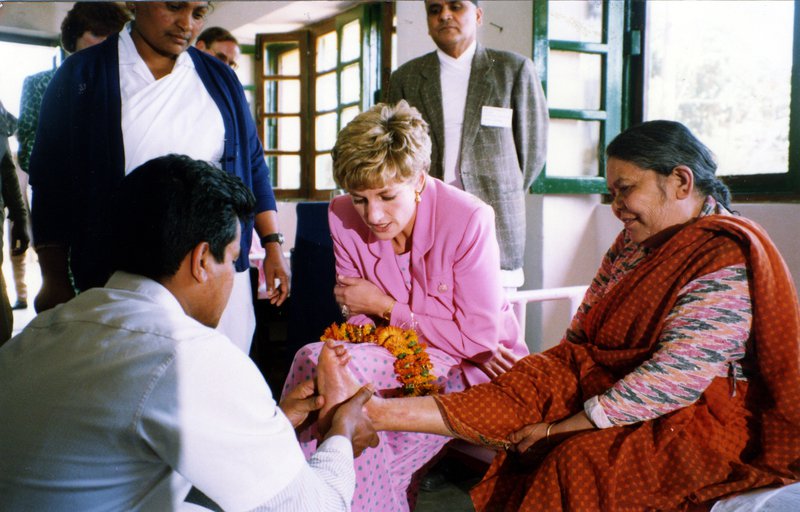 1999
After her death in 1997, a grant from the Diana Princess of Wales Memorial Fund establishes the Diana Princess of Wales Health Education and Media Centre in Noida, near New Delhi, India. Its purpose is to promote the rights and inclusion of people affected by leprosy in Indian society through advocacy.
2000s
The Mission supports communities with disaster relief, following the tsunami in Sri Lanka and the Nepal earthquakes.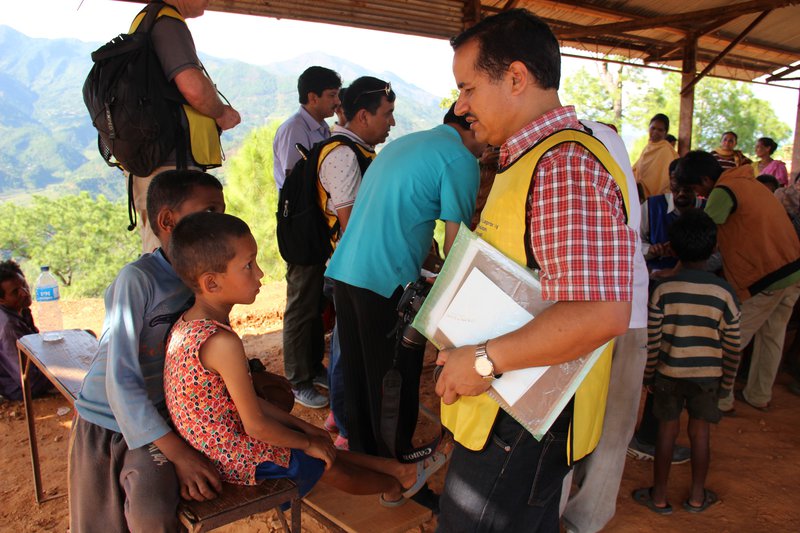 2011
The Leprosy Mission Global Fellowship is founded, a federation of 28 members working together towards a shared vision to defeat leprosy.
2018
The Global Partnership for Zero Leprosy, made up of ministries of health, pharmaceutical company Novartis and non-governmental organisations, is founded. The Leprosy Mission takes an active role to promote unity and the sharing of best practice in the fight against leprosy.
2020 and beyond
The Mission is recognised across the world for excellence in the fields of leprosy, neglected tropical diseases and disability. We pioneer ground-breaking surgical techniques and rehabilitation programmes that transform lives.
Our work goes beyond medical care for a holistic approach that includes early detection, education, rehabilitation, water and sanitation, community reintegration, counselling and psychosocial support, research and advocacy. Together with our partners, we research a diagnostic test and vaccine for leprosy.