The Big Tea Party
Your Big Tea Party can transform the lives of people affected by leprosy! Hold a tea party at your church or workplace, with your family, friends or community group - and make a difference in the lives of some of the world's most vulnerable people.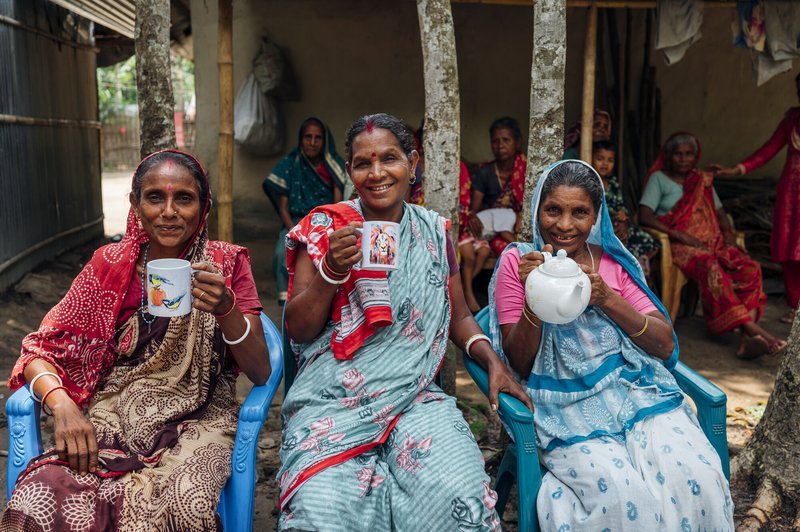 Step One: Choose your venue and date
Make sure you have access to a kitchen and enough room for people to sit. You could hold a Big Tea Party after church one Sunday, at a community venue, as part of a midweek group meeting, at your home or even outside if the weather allows.
Step Two: Sign up and get your free resources
Sign up here to let us know that you're holding a Big Tea Party and we'll give you some free resources to download, to help you promote your event.
Step Three: Get people involved
You'll need enough people to make drinks, supply biscuits and bakes, set up the venue and collect and sort money. You may want to ask a few different people to bring food and drinks. It's a wonderful opportunity for them to show off their baking skills! And of course, make sure you use your free posters and invitations to let everyone know it's happening.
Step Four: Help people affected by leprosy
On the day, give people the opportunity to make a donation, but you could also decide on prices for your food and drinks that will include a donation to The Leprosy Mission as well as covering your costs. You could even organise some other ways to raise money such as a tombola, games for children, a bring and buy sale or craft stall. If you wish, you can order collection envelopes to hand out to people.
Paying in your fundraising
You can pay in your fundraising online (simply select 'The Big Tea Party' from then menu when asked what prompted your donation) or send it in by cheque to The Leprosy Mission, Goldhay Way, Orton Goldhay, Peterborough, PE2 5GZ.
Get your free resources today