The Big Quiz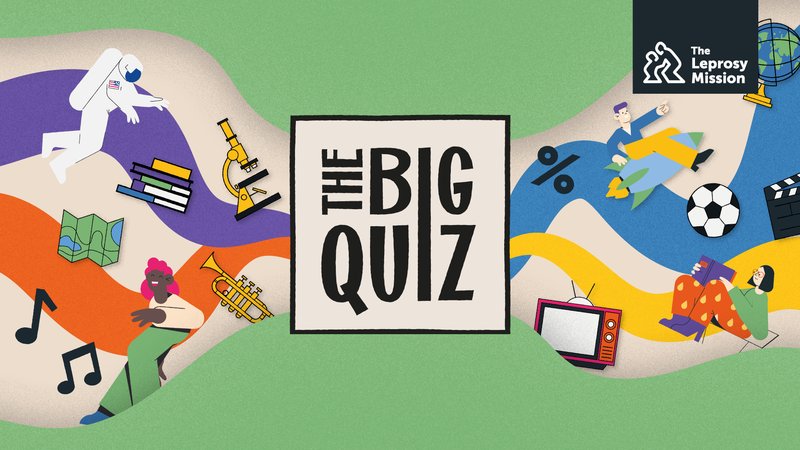 Bring your community, church or family together for a quiz that will help end leprosy!
Holding a Leprosy Mission Big Quiz is a wonderful opportunity to come together for a good cause and have fun at the same time. The money you raise will transform the lives of people affected by leprosy in Africa and Asia.
Following Jesus' example, The Leprosy Mission works to empower people to attain healing, dignity and life in all its fullness. We believe that no-one should suffer because of a treatable disease – and you can join with us to make that a reality.
Step One: Download your free resources
Fill in the form and we'll send you a free resource pack, including instructions, poster and social media templates, a Powerpoint containing all the questions, answers and answer sheets. We'll also send you a film about supporting people affected by leprosy that you may wish to show during the break in the middle of the quiz or at the end.
Step Two: Choose your venue and date
You may wish to combine your quiz with the opportunity to share a meal together – but if not, simple refreshments are always popular too. Make sure you get enough people involved to help out with setting up and running the quiz!
Step Three: Let everyone know what's happening
You can use the templates provided to create social media posts, put posters up on local noticeboards, or promote the quiz in your church newsletter or email. Encourage people to get a team together and come up with a team name!
Step Four: Get people involved
When the day arrives, welcome your teams, have fun and make sure you tell people that their participation will make a difference in the lives of people affected by leprosy. You can ask teams for a voluntary donation or take up a collection on the day. Please get in touch with us if you would like to order some donation envelopes to help with this.
Paying in your fundraising
You can pay in your fundraising online (simply select 'The Big Quiz' from then menu when asked what prompted your donation) or send it in by cheque to The Leprosy Mission, Goldhay Way, Orton Goldhay, Peterborough, PE2 5GZ. You may wish to set up an online fundraising page using JustGiving, making it easy for people to make a donation at any time.
Get your free resources today