Global Recipe Club: Chicken Dum Biryani
On World Food Day we wanted to share a recipe from one of our partners in India with you. This dish, often cooked by Mary Parispogula, is a firm favourite among all the children in her care.
Mary and her husband Victor run a children's home where they care for 60 children affected by leprosy, as well as working in local leprosy communities to bring hope and healing to those who live there.
Mary has shared her recipe for Chicken Dum Biryani with us. As well as being passionate about reaching out to people affected by leprosy, she's is also an excellent chef. The older children in Mary's care love learning to cook with her, and everyone loves eating her amazing meals.
This recipe can easily be made vegetarian by replacing the chicken with roasted cauliflower and sweet potato. Chop into chunks and roast in the pot with a drizzle of oil for 20 minutes before adding the biryani. Top tip: allow four hours to marinate the chicken for maximum flavour!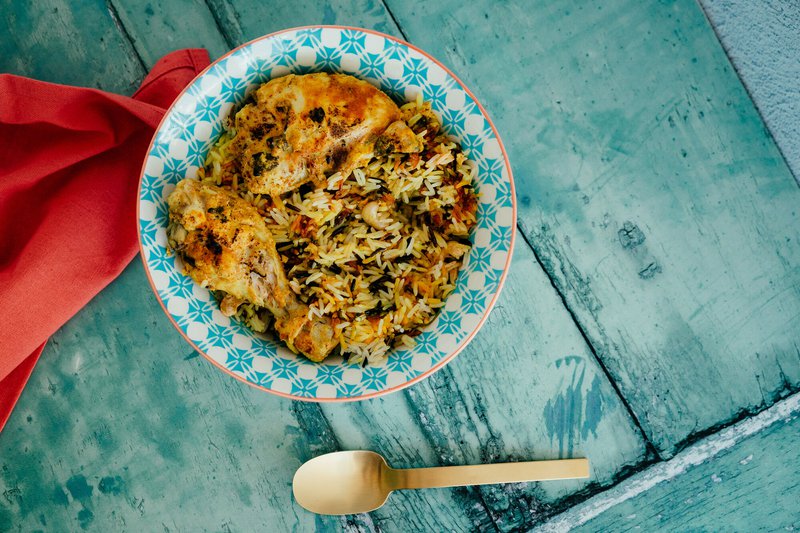 Ingredients
For the chicken marinade
1 kg chicken (any cut – preferably with bones)
1 tbsp ginger paste
1 tbsp garlic paste
1 tbsp red chilli powder
1 tsp ground green cardamon powder
1 tsp cumin powder
½ tsp turmeric
245g natural yogurt
1 tsp garam masala
Fresh coriander
4 green chillies
5 green cardamoms
3 cloves
1 medium onion, diced
4tbsp ghee (or butter)
Handful of fresh coriander (chopped)
10-15 mint leaves
2-4 green chillies (depending on how hot you like it)
1 tbsp lemon juice
Salt to taste
For the rice
1kg basmati rice
5 green cardamoms
2 black cardamoms
3 cloves
2 cinnamon sticks
1 bay leaf
1 piece (blade) of mace
2 tbsp of ghee (or butter)
½ tsp salt
For the biryani
1 medium onion, chopped
¼ tsp Saffron
2 tbs warm milk
Cashews (optional)
Golden raisins (optional)
2 tbsps Ghee or butter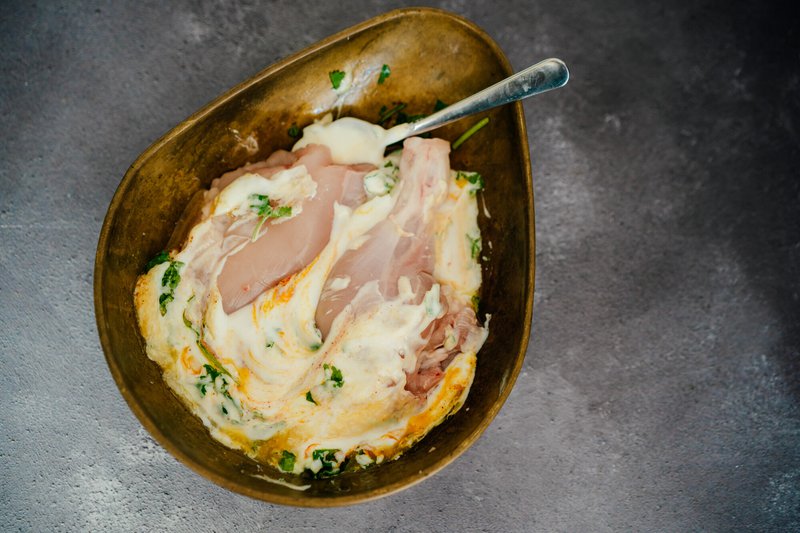 Method
Mix the marinade ingredients with the raw chicken until completely coated. Cover the chicken and place in the fridge for at least four hours.
Preheat the oven to 220 degrees Celsius
Prepare the rice by soaking in water for 30 minutess, then rinse using a sieve.
Use a saucepan with a lid to bring 1.9 litres of water to the boil , then add the rice.
Add the biryani rice ingredients to the pan and stir until they are thoroughly mixed. Cover and boil for 8-10 minutes. The rice grains should not be fully cooked as they will finish cooking in the oven.
After this, remove the cardamoms, cloves, cinnamon, bay leaf and mace.
Turn off the heat and let the rice sit in the hot water. Next, add the saffron to the warm milk and let it soak for 15 minutes.
Fry the onion in a small amount of oil and set aside.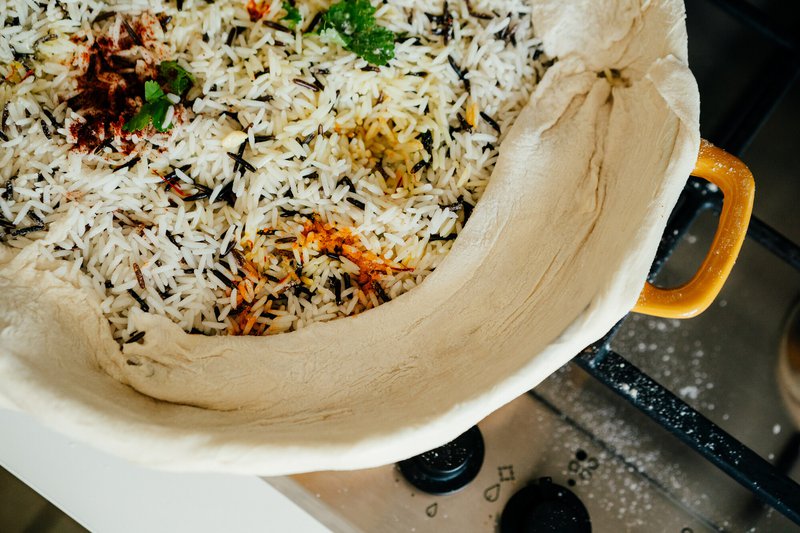 Next, layer your biryani:
Spread the chicken evenly into a large casserole dish or steel pan.
Use half of the rice to create a layer on top of the chicken. Pack the rice firmly and evenly into the pan using a perforated spoon. The steam from any excess water will help to cook the biryani layers.
On top of the rice, sprinkle 2 tbsp of fried onions, 1 tbsp chopped coriander leaves and 8-10 mint leaves. Add the optional cashews and/or golden raisins here.
Add the rest of the rice and spread evenly, packing it down with the spoon again.
Add a final layer of fried onions, coriander leaves, mint leaves, saffron milk mixture and the ghee or butter.
Seal the pan shut by weighting the lid and cook the biryani in the oven for 40 mins. Next, turn off the heat and let the biryani sit in the oven for 10 mins.
After this, carefully remove the lid and check that the chicken is fully cooked. Take care as there will be a lot of steam.
Serve your biryani with cucumber raita and onion.
Find out more about our work in India