Global Recipe Club: Chicken Jhal Fry from Bangladesh
Welcome to beautiful Bangladesh, where the hospitality culture is even warmer than the tropical climate! It's a country similar in size to England and Wales, but three times more populated. Over 165 million people call Bangladesh home.
Your regular gift supports people affected by leprosy there in many different ways. You are providing community health clinics, trained staff and a specialist leprosy hospital in Nilphamari. This hospital is the only one in the country offering reconstructive surgery and vital life-changing support to leprosy patients.
This recipe for Chicken Jhal Fry serves four people, but you can always save some for delicious leftovers. Please note that chilli becomes spicier after being reheated. Did you know that's it's the dish that inspired jalfrezi curry here in the UK?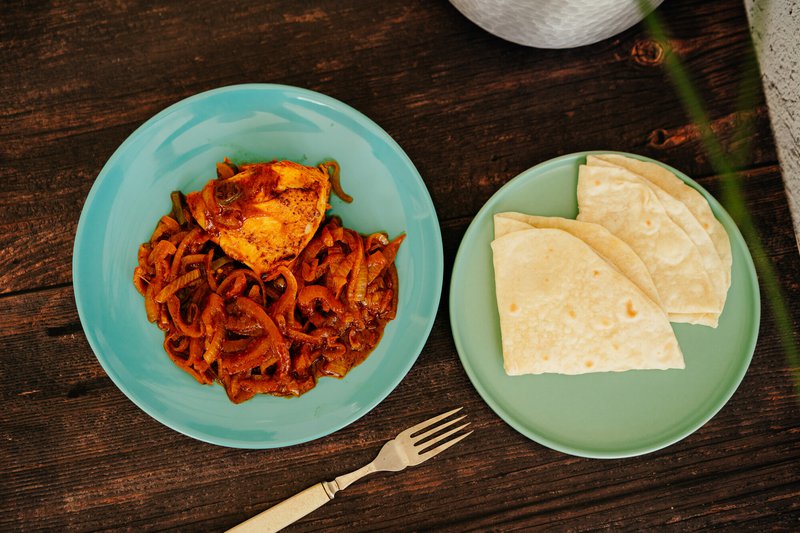 Ingredients you'll need
Bangladeshis often add chopped potato along with the chicken. For a vegetarian version why not substitute the chicken for potato and add other mixed vegetables?
8 chicken thighs (or 3 large chopped potatoes plus any other vegetables you wish to add
1 tsp turmeric
1 tsp red chilli powder
2inch piece of fresh ginger
4 garlic cloves
1 brown onion, chopped
1 bay leaf
1-3 whole red chillies (optional)
½ tsp cumin powder
½ tsp coriander powder
3 large tomatoes, chopped
3 cardamom pods
1 cinnamon stick
1 tsp black pepper
½ tsp sugar
½ tsp cumin seeds
12 fresh coriander leaves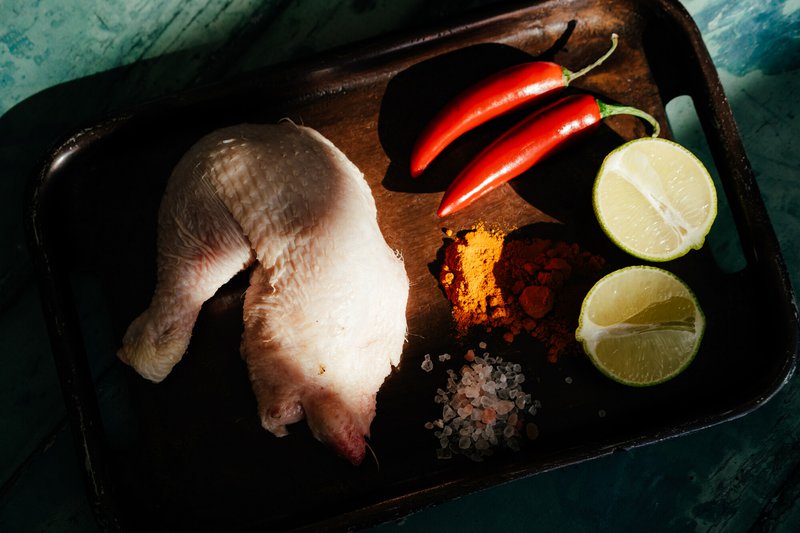 Method
Add half the turmeric, half the red chilli powder and two pinches of salt into a bowl and massage into the chicken. Leave to marinate for 15 minutes.
Chop or blend the ginger and garlic then put aside.
Chop and fry the onion until browned then add the marinated chicken.
Break a bay leaf into the pan with the chicken and fry for 10 minutes.
Add the whole red chillies to taste (leave out if you prefer a milder taste) and fry for a few more minutes.
To make the sauce, use a separate pan to fry the garlic, ginger, coriander powder and the remaining turmeric and red chilli powder in oil.
Add 125ml of water then simmer for a few minutes until the water has reduced. Add salt to taste.
Add the chicken into the sauce along with the chopped tomatoes, cardamom pods, and the cinnamon stick (broken into pieces). Stir and cook on medium heat for 3 minutes.
Add the black pepper and 375ml water.
Simmer until the chicken is tender and fully cooked (another 10-20 minutes) and the sauce has thickened.
Add ½ tsp sugar to taste.
In a separate pan fry ½ tsp cumin seeds using a small amount of oil.
Finally, garnish the dish with a dozen fresh coriander leaves and the fried cumin seeds. Serve with rice or your favourite bread.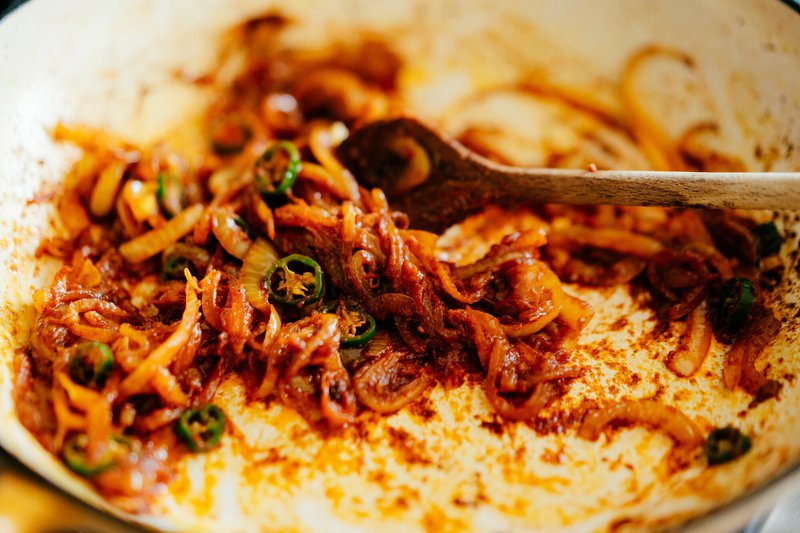 Did you know?
As well as giving this dish a great colour, the chemical curcumin, found in turmeric is associated with a wide variety of health benefits.
Find out more about our work in Bangladesh