Global Recipe Club: Kopto Moringa from Niger
This month we travel to Niger in West Africa with an authentic dish from Saratou, one of the fantastic staff supported by your generosity.
Saratou works in Niamey, Niger's capital, with the Community Empowerment and Leprosy Services Project team. This team covers a vast area in Niger, helping people affected by leprosy in many ways, from diagnosis and treatment to vocational training, which helps them to get a job. Thanks to your compassion, thousands of people are being cured and living independent lives.
In Niger, many people still don't know about the signs and symptoms of leprosy, and don't come forward for the treatment they need. Saratou's team runs awareness campaigns to teach people about leprosy. Last year, 3,360 people learnt about the disease and 230 people were diagnosed through this vital work, which is funded by generous supporters like you!
Saratou told us: "I really hope you love this recipe. I usually serve this dish as a snack during coffee breaks, or as an appetizer before lunch.
"I've worked for The Leprosy Mission as a Technical Advisor for almost six years. I have committed to serving the Lord through here by listening, understanding, helping, caring and praying for people affected by leprosy.
"Nothing is more rewarding then when I see someone with leprosy smile. I am so happy to see their lives transformed and their dignity restored.'"
The team in Niger love it when Saratou brings Kopto Moringa to the office. Food and community are what holds the Leprosy Mission family together. Like you, Saratou also has a passion for good food and when you make this dish, you can be reminded that you're supporting her team from your kitchen table.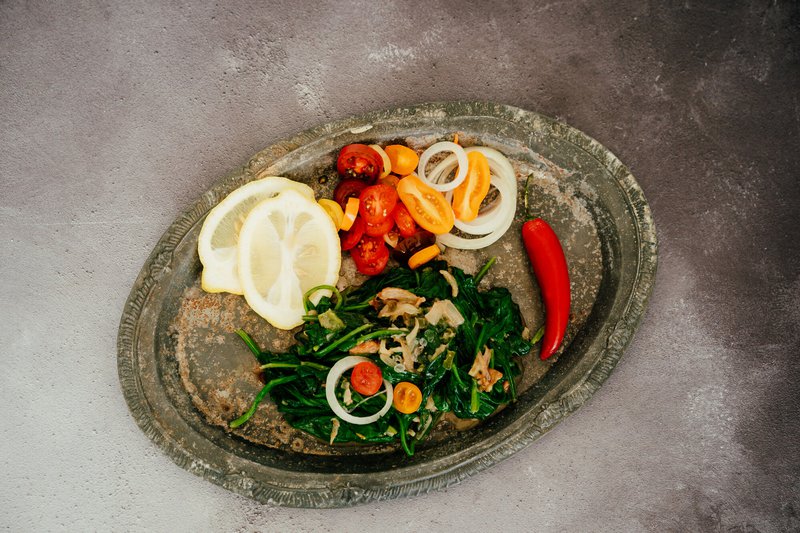 Ingredients you'll need
Serves four people
500g of kale or 1kg of spinach leaves
2 onions, finely chopped.
2 garlic cloves
1 to 3 chilli peppers (depending on how hot you like it!)
Maggi cubes (you can find these seasoning cubes online or at some supermarkets, or substitute them with your usual vegetable stock cubes)
2 tbsp peanut butter (smooth)
1 tbsp vegetable oil
2 salad tomatoes
1 lemon, sliced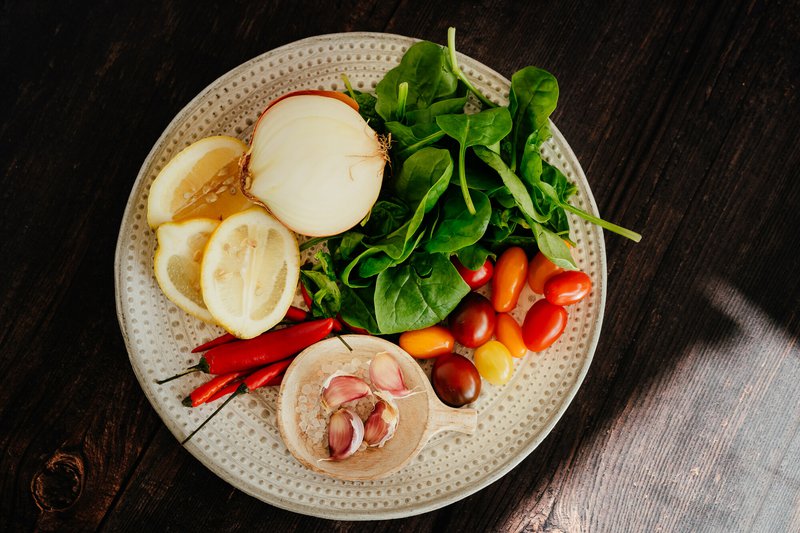 Method
Crush the chillies and garlic together with a mortar and pestle (or use an electric chopper).
Heat vegetable oil to a pan, add the onions and the chilli and garlic mixture. Sauté for a couple of minutes.
Add the peanut butter and a little water, stirring to a creamy consistency.
Add the kale or spinach and stir for a couple of minutes.
Season to taste.
Serve sprinkled with chopped fresh tomatoes, onions and green peppers. Add a slice of lemon to squeeze.
Find out more about our work in Niger