Global Recipe Club: Masala Chai and Barfi from Bangladesh
With the leaves falling and the cold nights drawing in this autumn, what could be better than a hot cup of beautifully spiced chai tea, served with a sweet treat?
We visit Bangladesh this month, home to some of the largest tea plantations in the world. Support from people like you has provided training there for nearly 250 health workers, and leprosy awareness classes for more than 1,000 people working at the tea plantations. This has meant that many people have been diagnosed with leprosy, cured and supported on their journey to healing, so they can continue to work and provide for their families.
Thank you again for your compassion for people like affected by leprosy all over the world. For them, your love is as warming as a cup of hot chai tea!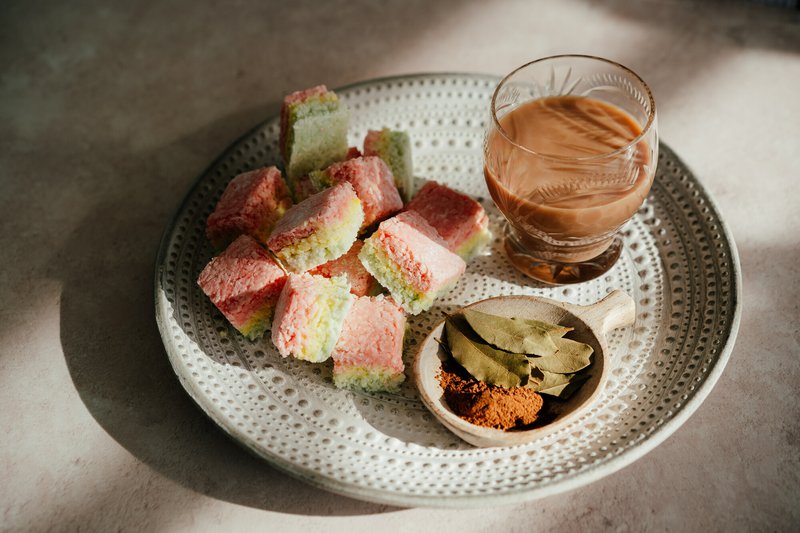 Ingredients for the Barfi
200g condensed milk
250g desiccated coconut
3g ground green cardamoms
Food colouring – green, red and yellow
Optional:
2 tsp rose water
2 tbsp crushed pistachios
50g diamond-cut jelly sweets
Method
Grease a 9 x 9 inch pan with butter and set aside.
In a large saucepan, mix condensed milk and coconut over low heat. Stir for three minutes until it thickens. Then add the ground cardamoms and rose water, if using. Stir continuously.
Separate the mixture into three bowls and add a few drops of the different food colouring to each. Mix well to get the desired colour.
Spread the mixture evenly onto the prepared pan, adding each colour as a separate layer on top of the other.
Add the pistachios and jelly sweets to decorate.
Cover and place in the fridge for two hours.
Cut into squares and serve.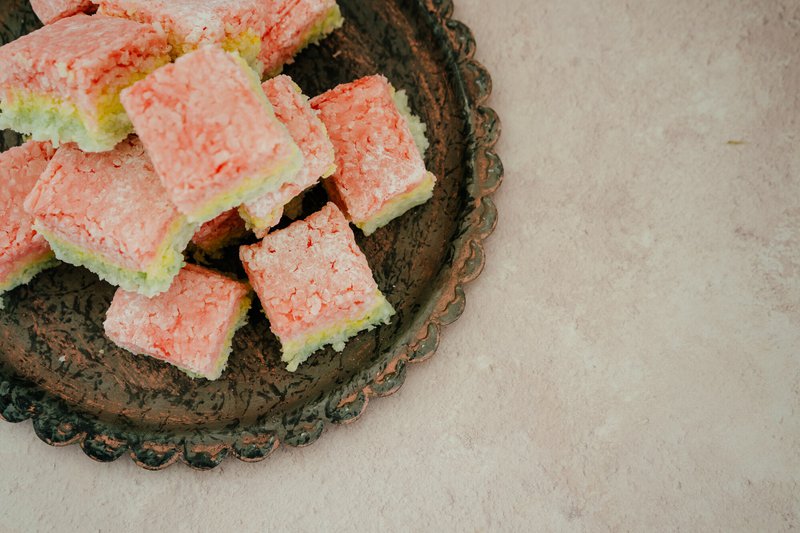 Ingredients for the Masala Chai
2 tbsp loose leaf black tea (Assam or Darjeeling works well)
4 green cardamom pods
1 cinnamon stick
4 whole cloves
1 star anise
1 inch fresh ginger
1 bay leaf
200ml water
200ml whole milk
2-3 tsp sugar
Method
Use a pestle and mortar to lightly crush the cardamom pods, whole cloves, and star anise. Then place in a small saucepan with the water and the rest of the spices.
Bring to the boil and then turn off the heat. Allow the tea to steep for at least 10 minutes to develop the flavour.
Add the milk, then bring to a simmer.
Stir in the sugar and taste. Add sugar to your liking.
Use a tea strainer to pour into cups and serve.
Why not have a tea party and share your recipe with your friends and neighbours?
Find out more about how you're making a difference in Bangladesh