Global Recipe Club: Moi Moi from Nigeria
This month's recipe is a favourite of our staff in Nigeria.
Moi Moi is a delicious savoury pudding wrapped in leaves and steamed. The original recipe uses Ewe Era leaves - translated in English as goat leaves as they are the favourite snack of the local livestock! These are hard to find in the UK but, you can easily cook the Moi Moi in a baking dish without them.
Moi Moi are a great accompaniment to jollof rice, which was your recipe for July.
In Nigeria, your support is literally helping people back onto their feet through the work of Chanchaga Orthopaedic Workshop. The workshop provides prosthetics and mobility aids like custom footwear to people affected by leprosy. These are life-transforming, enabling people to walk, work and play a part in their communities once more.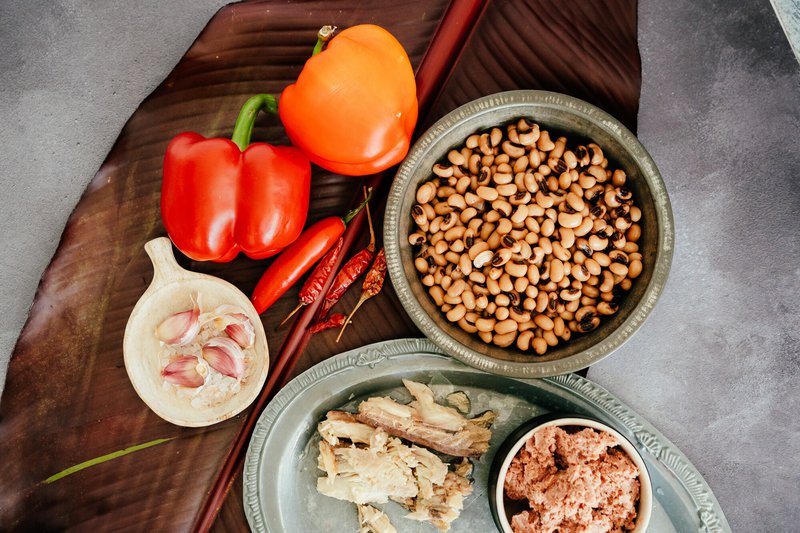 Ingredients (serves six people)
260g bean flour (dried and ground black-eyed peas)
1 fresh scotch bonnet pepper (use less if you don't like your food too hot)
2 red bell peppers
1 large red onion
2 chicken or vegetable stock cubes
1 level teaspoon of ground nutmeg
1 cup of stock
2-3 cups of water
2 tablespoons of vegetable oil
Salt
Optional Ingredients
2 tablespoons of dried crayfish
Hard boiled eggs, peeled
300g corned beef
150g cooked and peeled shrimp
Note: Bean flour and dried crayfish can be bought in most African food stores. In Nigeria, Moi Moi is made from scratch using dried beans (black-eyed peas). The beans have to be soaked, peeled and then blended using a powerful blender. Using bean flour shortens the process significantly, and the result is just as tasty.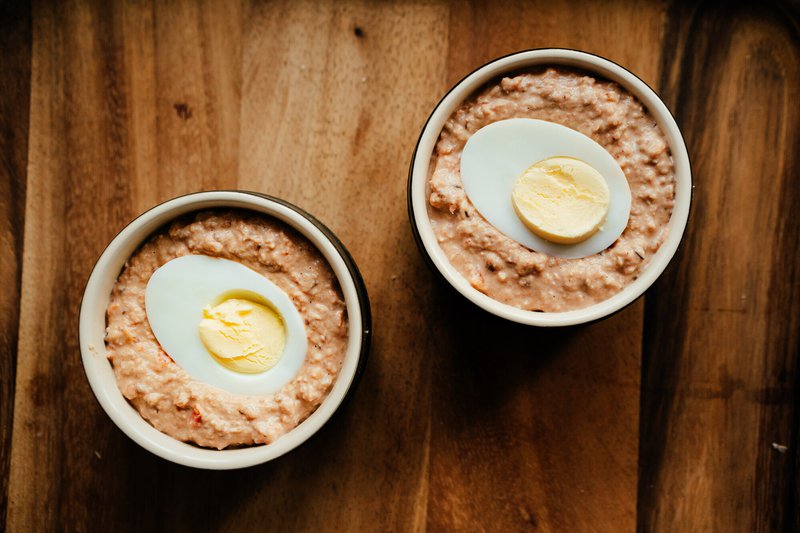 Method
Prepare the containers for steaming the Moi Moi. You can use any of the following:
Heat-safe ramekins
Muffin of mini loaf tray
One large casserole dish – then cut the large Moi Moi into slices like a cake
Brush the inside of the containers with a little of the oil and set aside.
Mixing the Moi-Moi:
Mix the bean flour with the stock until you have a smooth paste.
Chop the peppers and onions coarsely and place into a blender.
Add stock cubes, dried crayfish and nutmeg with two cups of water then blend.
Add the blended mixture to the bean paste in a large bowl and mix thoroughly with the vegetable oil.
Mix in any optional ingredients.
Add salt to taste.
The consistency should be a thick liquid, but easy to pour. Add more water if needed.
Steaming the Moi-Moi:
Half fill the Moi Moi containers and place in a steamer for 50 minutes. If you don't have a steamer, boil water in a large pot and place a flat steaming rack inside. Turn down the heat and cover with a lid to get the same effect.
Check the Moi Moi is cooked through using a skewer.
Enjoy!
See inside Chanchaga Orthopaedic Workshop and find out more about its vital work