Global Recipe Club: Tadka Dal
This month we travel to India where, because of you, there are over 20 projects making a huge difference in people's lives.
A healthy, balanced diet and good nutrition is thought to play a vital role in the fight against leprosy. The relationship between nutrition and infection is like a cycle. If someone has a poor diet they're more likely to get leprosy, and if they have leprosy they are more likely to have a poor diet due to stigma and discrimination, meaning they have limited access to food.
If left untreated, leprosy complications can lead to amputation, disability and ulcers. All of these require energy from the body to heal and the person has more chance of becoming undernourished. Through your regular gifts, you are providing nutritious food to stop this vicious cycle for people affected by leprosy.
Your recipe this month comes from Natalie, who's one of our programmes officers and works closely with our team in India to ensure people affected by leprosy continue to receive the best possible care.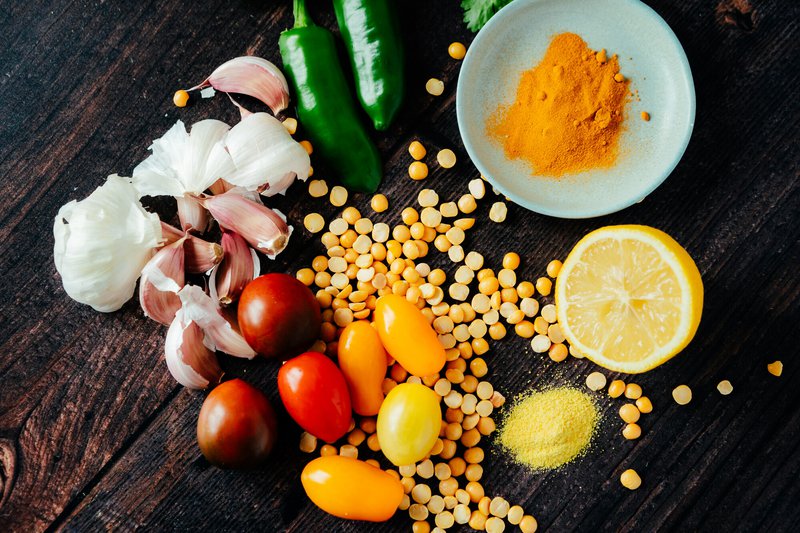 Ingredients
250gms moong dal (split yellow lentils), washed & drained
1.2 litres water
1 tsp turmeric powder
3 tbsp vegetable oil
Pinch of asafoetida
2 green chillies slit lengthwise
1 heaped tsp cumin seeds
10-12 curry leaves
4 cloves of garlic sliced or roughly crushed
2 tomatoes roughly chopped
Salt to taste
pinch of sugar
juice of half a lemon
Chopped coriander for garnish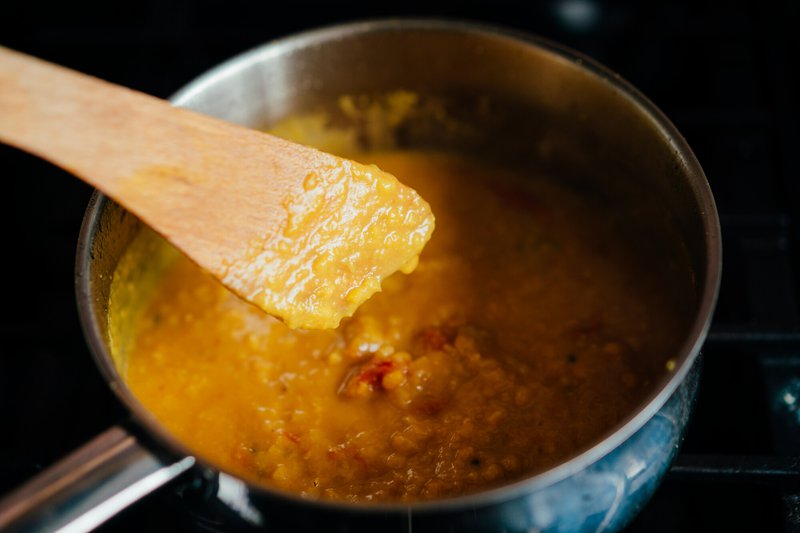 Method
In a medium saucepan, add the split yellow lentils with the water and turmeric powder. Stir and bring to a boil. Turn the heat to medium, partially cover with lid and cook for 35-40 minutes or until the lentils are tender. Stir a few times through the cooking process and add a little more water if the mix is too thick.
Cool slightly and roughly mash with a potato masher or a hand blender and set aside.
In a heavy bottom saucepan, heat the oil over medium heat, add the asafoetida, slit green chillies and cumin seeds and fry for a few seconds. Now add the curry leaves and garlic, continue to fry for five seconds.
Put in the tomatoes and fry for five minutes. At this stage, tip in the cooked dal and stir well. Season to taste, add a pinch of sugar, simmer gently for two to three minutes on a low heat stirring halfway through.
Turn off the heat and add lemon juice and garnish with coriander. Serve hot with your choice of bread or plain rice.
If you'd like the dal to be thicker simmer for an additional 2 minutes without a lid making sure to stir well.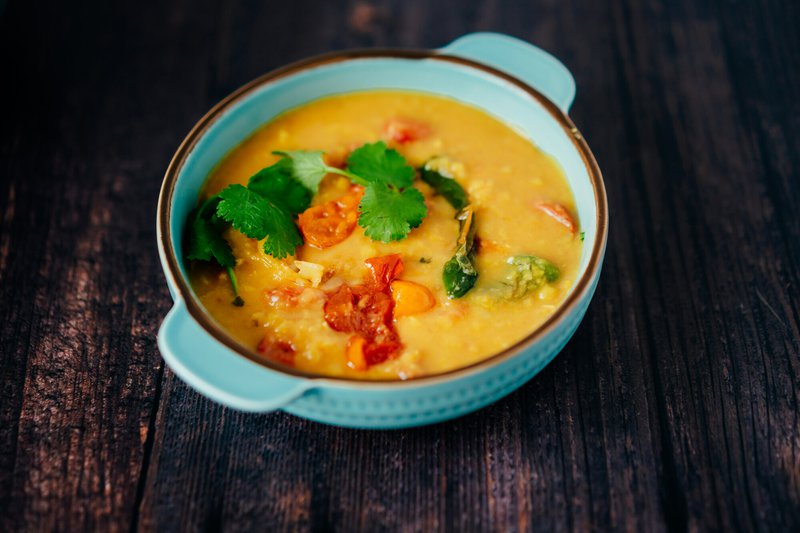 Did you know?
Asafoetida is your secret ingredient in making this dish deliciously authentic. You can buy this in the form of a coarse yellow powder from large supermarkets or Indian grocers. Not only does this cook beautifully in your curries, it has also been used to relieve indigestion. This is sure to be your new kitchen cupboard staple!
Find out how you're making a difference in India