Prayers for October
Did you know that for every seven doctors we have here in the UK, Sudan only has one?
Aburoff Clinic in Khartoum is run by an amazing couple, John and Seela (pictured below) who provide treatment, wound care and support to people affected by leprosy. People travel from all over the country to receive specialist care there.
Throughout October, you can use the prayer points below to guide you as you pray for the people you support in Sudan.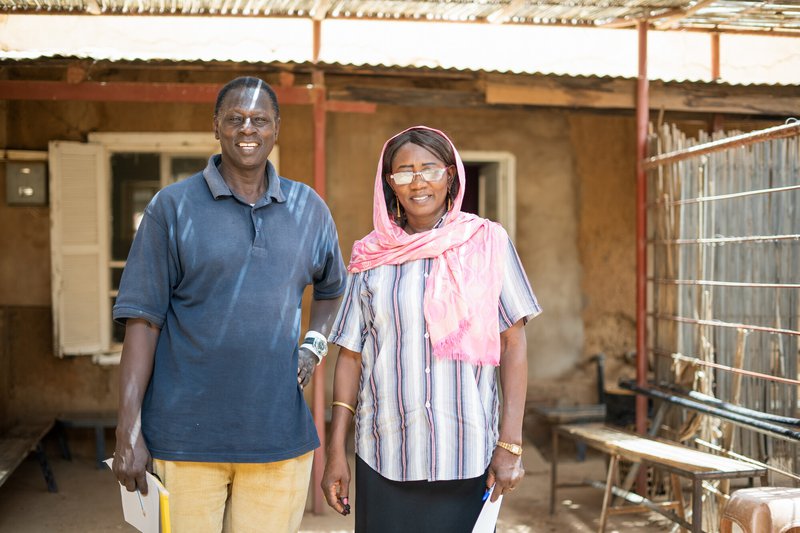 Week One
Praise God for John and Seela, who run the Aburoff Clinic, for their unwavering determination to help people affected by leprosy. They work tirelessly, treating thousands of people each year. Give thanks for their skills and knowledge, providing healing for those suffering from wounds associated with leprosy and giving out Multidrug therapy, the cure for leprosy. Thank God for their bravery, keeping the clinic open even when there is danger from civil unrest within the country.
Week Two
Ask the Holy Spirit to move within the communities of Sudan, urging people with leprosy symptoms to come forward and seek help from visiting health workers. Pray for safe passage for people travelling to visit Khartoum Dermatology Hospital, so they can be treated for severe ulcers and receive protective footwear.
Week Three
As Sudan and the rest of the world continues to struggle with coronavirus, pray that Covid-19 vaccines will be freely available. Pray that people affected by leprosy will not be left behind. Pray for God's hand to be in the worldwide sharing of vaccines so everyone can be protected against Covid-19.
Week Four
Thank the Lord for his provision of Multidrug therapy which cures leprosy. This medicine stops leprosy in its tracks and halts transmission. Sometimes this treatment needs to be taken for many months. Pray that supplies of these vital medicines will continue to be available, ensuring people affected by leprosy can complete their treatment.