Coconut curry with black rice
You've begun your culinary journey in Sri Lanka with Reverend Joshua, who partners with The Leprosy Mission to help tackle leprosy and transform the lives of those it affects.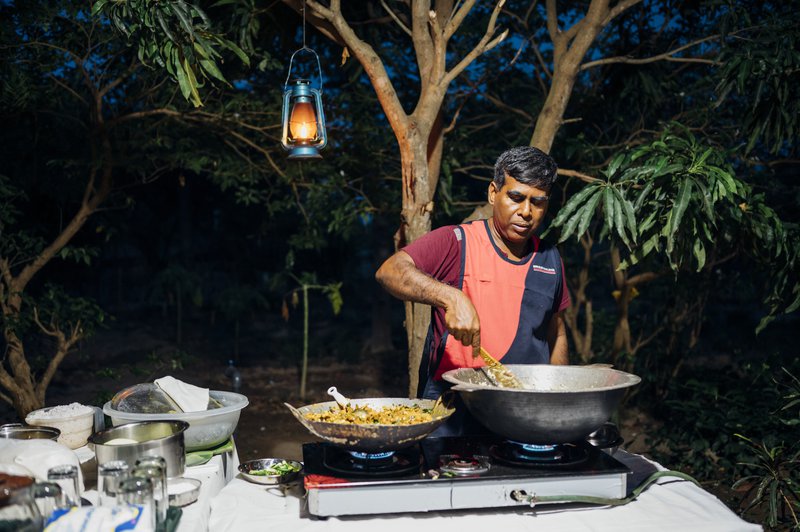 Each month he invites people affected by leprosy to a community meal in the plantation at his home.
His passion for food started during his childhood when his family had to escape conflict and live in the jungles of northern Sri Lanka. Without any income, they were forced to live off the world around them, learning to forage and grow food. It was here that Reverend Joshua heard from God and found his life's calling to 'feed the hungry'.
Now Reverend Joshua teaches the local community how important nutrition is in building immunity and fighting leprosy. As a regular giver to The Leprosy Mission, you will provide for these families, giving them clean water, food and livelihoods for many years to come.
This delicious coconut curry is a favourite of the community and I'm sure it will be one of yours too!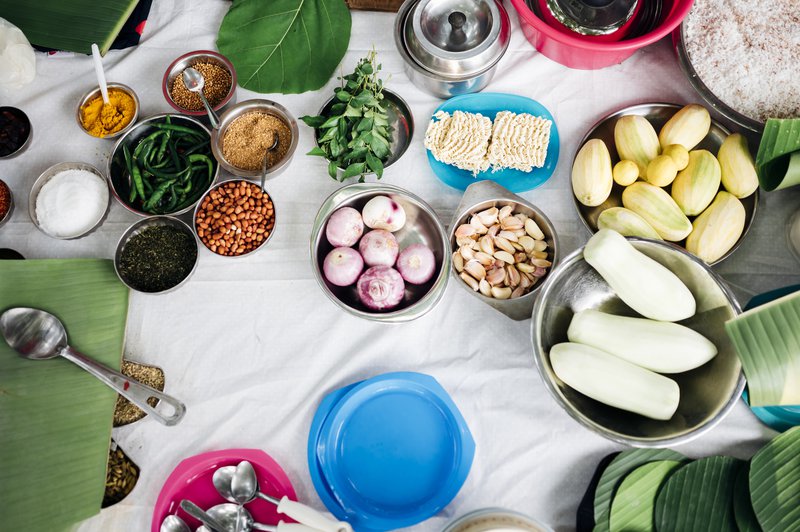 Ingredients you'll need
1 tbsp vegetable oil
500g chicken (can be omitted or replaced with a meat substitute or other vegetables of your choice)
2 red onions
4 garlic cloves
200g leafy greens
250g cassava or potato
1/2 tsp mustard seeds
2 tsp chilli powder
2 tsp turmeric
1 fresh green chilli (deseeded)
A handful of curry leaves (optional)
400ml coconut milk
100g black rice
Method
Grate the cassava or potato
Crush the garlic & chop the onions
Heat the oil in a frying pan and stir in the cassava
Add the onions and garlic and stir until soft
Add the leafy greens & stir in the chicken (or whatever else you are using in its place)
Add the mustard seeds, chilli powder and turmeric
Add the green chilli and curry leaves
Add the coconut milk, bring to the boil and leave to simmer
In the meantime, rinse the rice and place in a saucepan with 500ml boiling water and a pinch of salt. Simmer for 25-30 mins.
Add the rice and curry to a bowl and enjoy!
Did you know?
Black rice is one of the healthiest forms of rice. The colour comes from anthocyanins, a group of flavonoid plant pigments that have powerful antioxidant and anti-inflammatory properties. These anthocyanins have even been shown to have anti cancer properties. You can find black rice (also known as forbidden rice) at most large supermarkets in the world food aisle.
See National Director Peter Waddup help make this dish on a visit to Sri Lanka in 2019