---
Become a Volunteer Speaker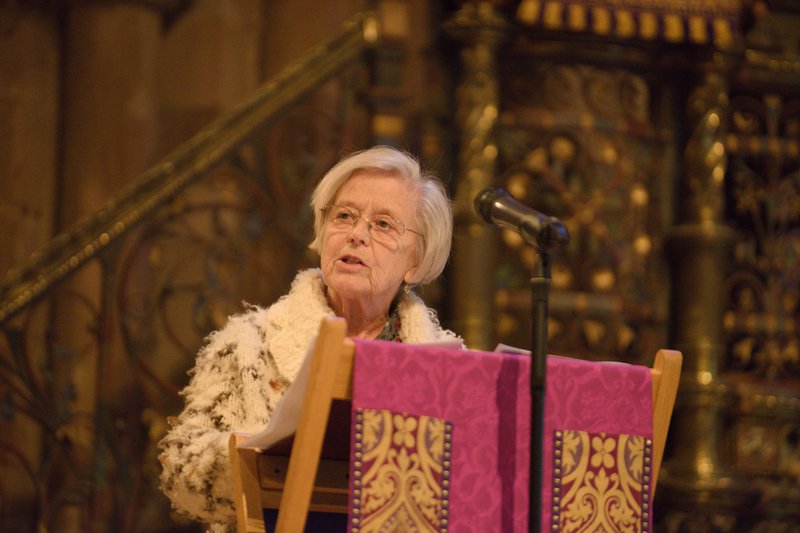 Why become a Volunteer Speaker?
You'll join a team of like-minded people who share our vision to defeat leprosy and transform lives. Together, you'll play an important part in bringing hope and healing. You'll be supported by our team and receive full training to help you develop your public speaking skills and grow in your knowledge of our work.
Being a Volunteer Speaker allows you to volunteer flexibly around your existing commitments. You'll also have the opportunity to travel overseas and visit Leprosy Mission projects to give you first-hand experience of how you're making a difference.
What do Volunteer Speakers say about their role?
"Volunteering with The Leprosy Mission filled a big void in my life after losing my husband following seven years of care at home and in a nursing home. I felt that life was no longer worth living, but this role has given huge fulfilment and joy.
"I've had the privilege of making two trips, first to Nepal and then to India. I previously knew very little about the nature of the disease and found the work of the staff there to be totally inspirational. I came home deeply humbled and challenged and determined to do my bit."
Jennie, Dorset
What do I do next?
If you are interested in becoming a Volunteer Speaker, we would love to hear from you. Please fill out the application form linked below and we will be in touch. Alternatively you can telephone Arminda O'Reilly on 01733 370505.
What does the application process involve?
The formal process begins with a simple application form highlighting your interest and motivation for the role. Once we have received your application forms, we will contact you again.
Apply to become a Volunteer Speaker today