---
Become a Volunteer Speaker
Why become a Volunteer Speaker?
Do you enjoy public speaking and presenting? Can you inspire others to be passionate about transforming lives? If so, we'd love to hear from you!
We're looking for inspirational communicators who will enjoy championing The Leprosy Mission at churches and community groups, both in person and on Zoom.
The role is flexible in terms of hours, as we want it to be the best fit for you as you generously offer your skills and time. You'll be given ongoing support, training and resources from your Community Partnerships Manager, who is only ever a phone call away. You may also have the exciting opportunity to visit our projects overseas.
What do Volunteer Speakers say about their role?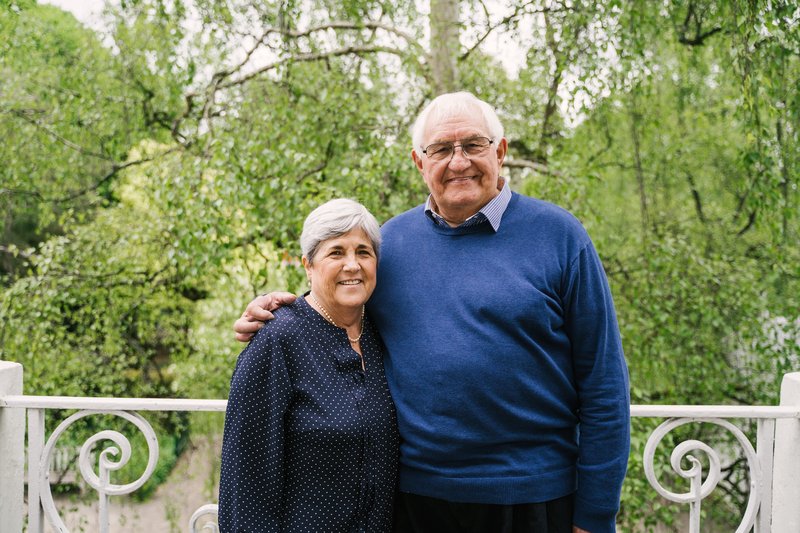 "After being treated for leprosy, I was working as a pastor and I was asked by The Leprosy Mission to share our story. This started by sharing our testimony with our church. Since then we have told our story to raise awareness and funds for fellow people affected by leprosy in far less fortunate circumstances than us."
Dan Izzett and his wife Babs are volunteer speakers in Somerset.
What do I do next?
If you are interested in becoming a Volunteer Speaker, we would love to hear from you. Please fill out the application form linked below and we will be in touch. Alternatively you can telephone Arminda O'Reilly on 01733 370505.
Apply to become a Volunteer Speaker today