Affected by leprosy at just five years old
Worldwide, around ten per cent of new cases of leprosy diagnosed every year are in children.
Sometimes, their leprosy is caught early, they're given multidrug therapy and cured before the disease takes its toll on their bodies. Sadly for 17-year-old Anik, from Bangladesh, this wasn't the case. He developed leprosy when he was just five.
"I can remember a thorn piercing my right foot," he said. "My parents took me to the village doctors who gave me medicine, but I reacted to it and my arms and legs swelled up."
By the time he was eight, he had clawed hands, ulcers and extensive loss of feeling. "I didn't understand what was happening. When I looked around and saw that no one else was going through this I began to despair," he said.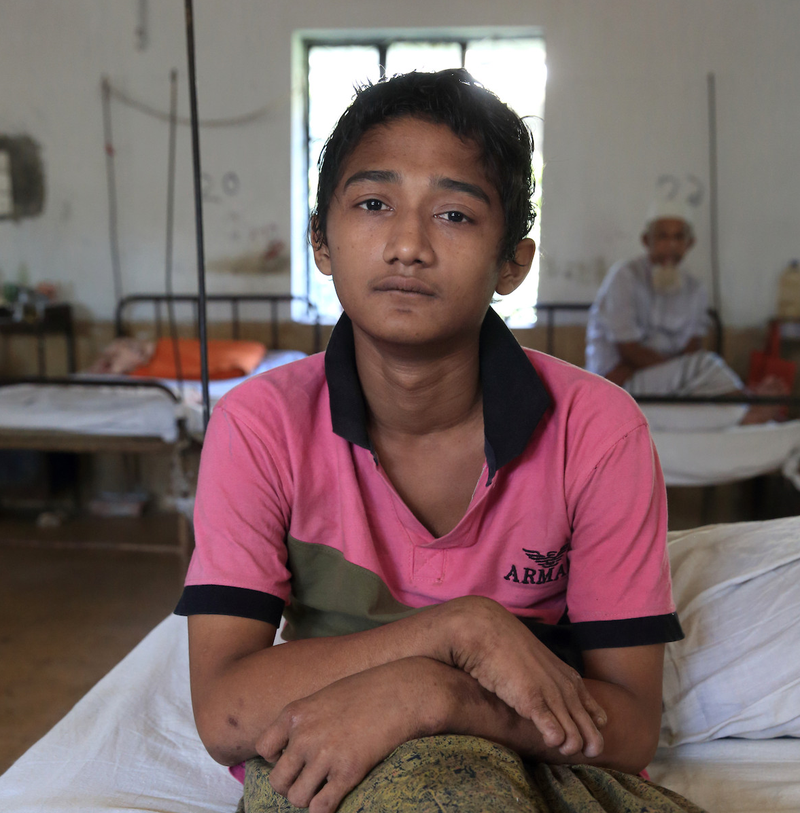 It became difficult for him to hold a pen and he dropped out of school, ending his education. Anik's story here is so familiar - many of the children we meet have dropped out of school due to the effects of leprosy on their hands. Often, they're excluded by the prejudice of teachers and classmates.
Anik was diagnosed with leprosy around this time and given MDT, but the drugs could do nothing for his disabilities, which began to get steadily worse. He developed a deep, infected ulcer on his leg. Not knowing how to treat the ulcer, Anik's grandmother poured hot water on it, hoping it might help. But the scalding hot water combined with Anik's loss of feeling in his legs caused terrible burns, making the infection worse.
"I couldn't sleep because of the pain," he said.
It was not until a month later that Anik eventually made it to a Leprosy Mission hospital. And by then, it was too late. The infection in his leg was so bad that aged just 12, he was told it must be amputated.
"I felt horrible when they told me, but they explained very well and I knew I must accept it. After it was gone I couldn't sit, or move from my bed," he said, adding that he didn't want his family to visit him because he felt so upset about what had happened.
When he returned home after six weeks as an inpatient, Anik learned to get around on crutches, but could no longer play cricket and football with his friends. He misses being able to do the things any other teenager can do and he knows his parents are worried about his future - who will look after him when they grow old?
With extensive disabilities and little education, Anik is facing overwhelming difficulties. He still requires frequent treatment for his ulcers and needs a lot  of support.
And he's not alone. Many young people just like him are facing an uncertain future because of the devastating effects of leprosy on their lives. Thanks to you, we're working to get the cure to as many people as early as possible, before they suffer irreversible disabilities.
Photos: Tom Bradley