Breaking down barriers and turning the tide on a crisis
Ahead of World Youth Skills Day, find out more about how a new nursing college will give young people affected by leprosy the chance to study without barriers, and help safeguard the future of leprosy care across India.
Saturday 15th July is World Youth Skills Day. It's a day to celebrate the difference that vocational education and skills training makes for young people. For young people affected by leprosy, it's truly transformational.
Vocational training opens doors to jobs and careers when poverty, disability, or discrimination would keep them closed. It's the launchpad for young people to lift themselves and their families out of poverty. It brings independence and dignity. Across India, your support for vocational training is already helping young people to thrive.
Ahead of this year's World Youth Skills Day, you can join with us to once again support young people to access education that will change lives. Not just for themselves and their families, but for people affected by leprosy across India.
A crisis and a vision
Recently, we shared about the crisis facing leprosy care in India. There is a real sense of urgency within Leprosy Mission hospitals. Dedicated nurses like Irene will be retiring soon. Their expertise in leprosy care is unrivalled, their compassion a lifeline for their patients.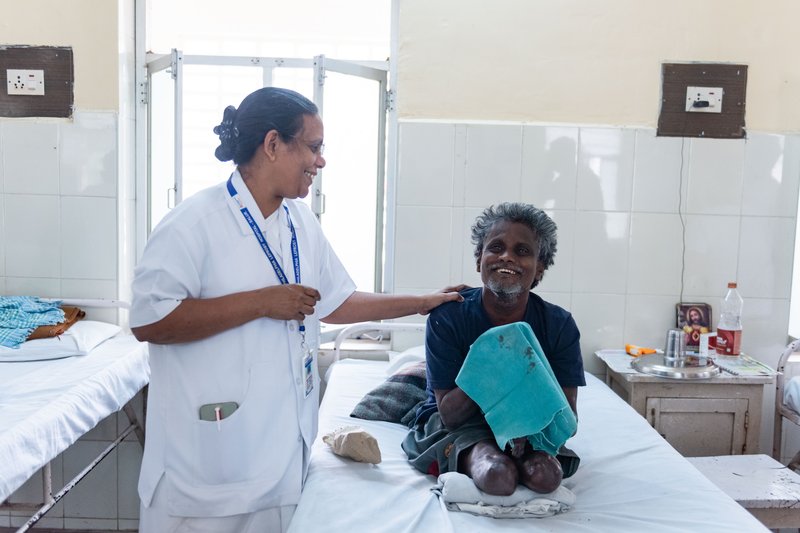 But there is no one to follow in their footsteps. Most medical professionals have little leprosy knowledge, and newly qualified nurses are drawn to larger government hospitals. Many people affected by leprosy at Leprosy Mission hospitals have nowhere else to go. If we don't invest in the future of leprosy care now, who will give them the care and acceptance they so urgently need?
Hospitals are reaching a crisis point. But at Salur Hospital, there is hope: the staff there have a vision of a new nursing college.
Where there is bare ground now, new classrooms will be filled with the bustle of students learning. In currently disused buildings, nurses like Irene will pass their expertise on to a new generation. Here, the future of leprosy care will be safeguarded for years to come.
And excitingly, this college won't just be a place of hope for the team at Salur. It will also give young people affected by leprosy the opportunity to study and pursue their dreams.
Making distant dreams a reality
Govindamma has been applying to nursing colleges for three years. Her mother is affected by leprosy, and her family live on just £30 a month.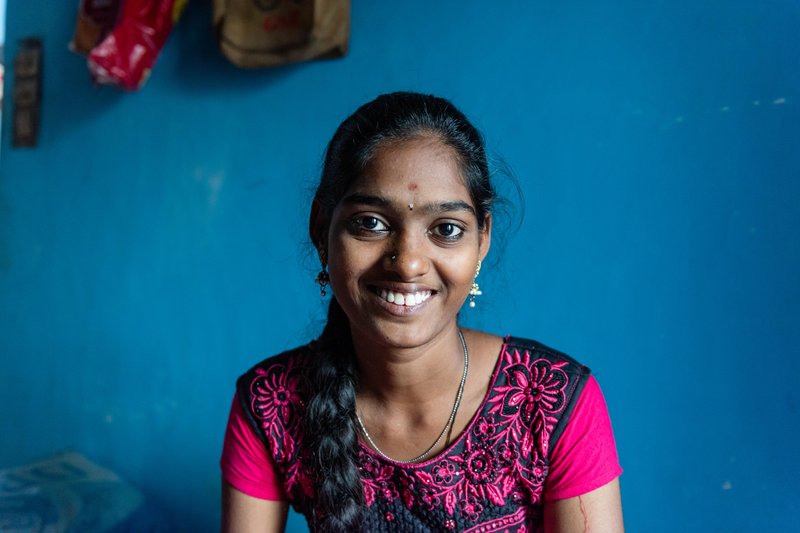 "I want to help people and society through nursing", she says. "Nursing gives me an opportunity to serve people". She's seen the challenges that her mother has been through. And she wants to help other families affected by leprosy facing the same pain and anxiety.
"I know nursing is a challenging course, but I want to look after my family and help people affected by leprosy in our communities", she told us. But with every application she wrote, there was rejection. One government college in another city asked for admission fees that her family could never afford.
Young people affected by leprosy that are called to nursing face many barriers to achieving their dreams. Like Govindamma, many live in poverty and can't afford to pay the admission fees that colleges charge. For some, travelling to far away colleges in large cities is impossible – it's too expensive, and they're needed at home to care for family members. Nursing feels like a dream that is simply out of reach.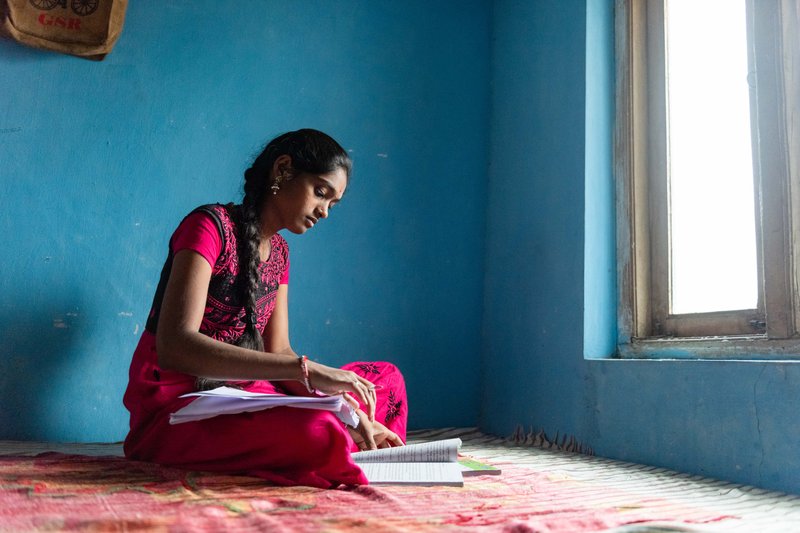 The nursing college at Salur will break these barriers down for people like Govindamma. Within each cohort of nurses, there will be places open to people affected by leprosy. These young people have so much dedication and compassion. Leprosy and poverty will no longer take away their opportunities to fulfil their dreams and make a difference in the lives of others.
It's exciting to think how one place at the nursing college will change so many lives. People like Govindamma will gain new skills and confidence – they will finally have the chance to achieve the dreams they've worked so hard for. Many will continue to support their families, helping them to lift themselves out of poverty. Leprosy patients will continue to receive the best possible care at hospitals like Salur.
You can help build the college that will make all this possible. With your gift, you'll help the doctors and nurses at Salur to turn the tide on the crisis leprosy hospitals across India are facing. People affected will be able to get the care they deserve for years to come. And young people like Govindamma will grow into confident, compassionate nurses.
Aspiring nurses are so close to starting the courses that will change their lives. Will you join with us to make it all possible?
Donate to help young people like Govindamma achieve their dreams