Leprosy care in Myanmar: the only hospital supporting a country in crisis
"We went to the general hospital that night and they informed me that my wound was worrying but it could not be treated there".
Daw Pu Lay, 37, is a street vendor from Myanmar. She has lived with leprosy for a long time. A while back she began to lose sensation in her feet, which made it easy for her to injure them without realising. Over time, a burn on one foot that would not heal turned into an open wound and eventually, the bones in her foot became exposed. When her daughter noticed the bleeding, they went to seek emergency medical care at her closest hospital.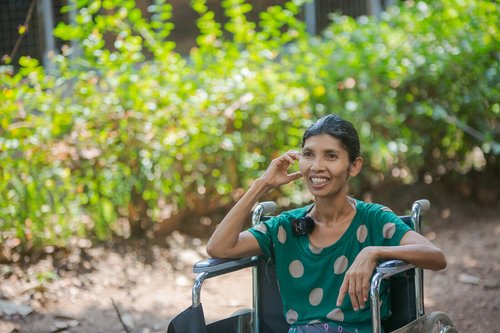 Photo credit: TAPE Productions


Like many other hospitals in Myanmar, Daw Pu Lay's local hospital is barely keeping afloat in the face of ongoing internal conflict. Consequently, staff there couldn't treat her because they had run out of essential medical supplies and equipment. "They told me we needed to go to a different hospital in Mawlamyine," she told us. It was to be a journey of more than five hours that would save Daw Pu Lay's life.
51- year- old Stanley, pictured below, had similar problems when he was looking for help to treat his leprosy. Stanley had to travel 500km, a journey of around 10 hours, to get to Mawlamyine Christian Leprosy Hospital. "There is only one hospital like this in the whole country. A specialist hospital like this is rare," he said.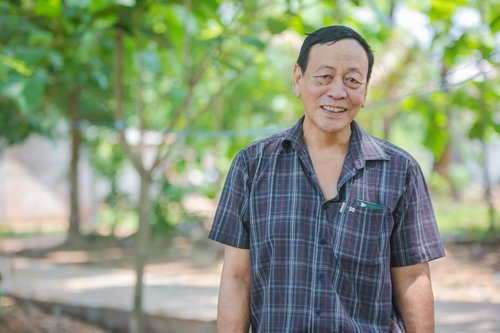 Photo credit: TAPE Productions
So rare, in fact, that Mawlamyine Christian Leprosy Hospital is currently the only place in Myanmar where people can get leprosy treatment, the only place in the country where reconstructive surgery and pioneering ulcer treatment takes place. Because right now, government health centres and hospitals are currently not functional and barely providing any services at all.
Dr Saw Hsar Me Lah, a surgeon at Mawlamyine Christian Leprosy Hospital says: "Leprosy causes open sores and wounds. We have extensive experience in treating these kinds of wounds here. So, people with wounds, even those that are not related to leprosy, come to our hospital. And we treat them."
A coup with devastating consequences for all
On 1 February 2021, Myanmar's military or Tatmadaw, led by Senior General Min Aung Hlaing, disputed the results of the November 2020 general elections, where the National League for Democracy, led by Aung San Suu Kyi, had won by a landslide. The military (junta) arrested leaders of the newly elected government and declared a state of emergency. Widespread peaceful protests quickly erupted throughout the country and many doctors, nurses and other civil servants joined together to oppose the new military regime. In a mass exodus from hospitals and government clinics, many physicians refused to work at state-run hospitals and could be seen wearing red ribbons to signal their opposition to the coup.
But just weeks later, the junta had launched a ruthless crackdown on protestors with mass arrests and live rounds of ammunition, tear gas and water cannons used against non-violent demonstrators. Healthcare workers and innocent civilians were among the casualties, with some shot dead. When medics tended to injured protestors, they were shot at or arrested.
More than a year on, healthcare professionals continue to be arrested for treating protesters, and ambulances and clinics continue to be destroyed and raided. Night-time hours are increasingly dangerous, with a curfew in place in major urban areas as shootings, violence and arrests continue.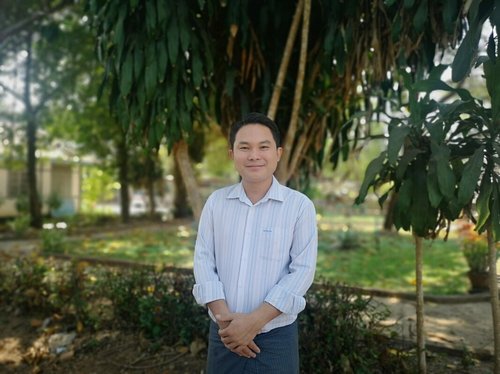 Dr Saw Hsar Me Lah, a surgeon at Mawlamyine Christian Leprosy Hospital

"During the last two years, the hospital has struggled a lot," Dr Saw told us. "The number of patients coming to the hospital has decreased significantly because of the pandemic and the political instability".
People are not able to access treatment at their nearest hospitals because of staff shortages, a lack of medical supplies and equipment but most of all, because they are simply too afraid to travel to Mawlamyine for fear of being stopped by the junta on the way there.
"It is difficult for patients to come to the hospital. They have had difficulties because of the pandemic and the travel restrictions, but also, because of security concerns. They don't feel safe to travel. In the last two years, the rate at which we detect new leprosy cases has reduced substantially," continued Dr Saw.
Stanley says that the last two years have been incredibly difficult for him and his family, and the conflict in Myanmar has made living with leprosy even more difficult. "It is difficult at times like this, like when there is a pandemic and a political transition. We cannot do anything to earn money. I have to rely on my family, and because my family cannot work, we have difficulties."
Under international human rights and humanitarian law, countries are obligated to protect health care workers, and to provide access to emergency healthcare for all. The people of Myanmar are facing gravely restricted access to routine and emergency health care services, with ongoing, deliberate targeting of healthcare facilities by the junta. In fact, Myanmar has been described as "one of the most dangerous places on Earth to be a health worker" right now.
Hospitals and clinics barely able to operate
In areas particularly affected by the conflict, no hospitals and clinics are open, and many people are living in refugee camps. So, if they become unwell, it's unlikely they will receive any medical care. As a result of 700,000 people having fled their homes, hospitals that are open are seeing far fewer patients.
"Our hospital is currently running at half of its normal capacity, half of what we used to do previously. Our hospital is currently struggling to keep running," said Dr Saw.
Since the coup, imports of fuel, cooking oil, medicines and other items deemed as luxuries have been limited by the military. Dr Saw told us: "The price of commodities has increased. Because of these high prices, what we had estimated would cost 5MMK before, now costs 10MMK. Some products, you cannot even find on the market."
Daw Pu Lay, Stanley and many other leprosy patients are grateful to have made the journey to Mawlamyine. "We feel relieved and delighted when they [the doctors] care for us. I am grateful to them, because they do everything for us," said Daw Pu Lay."
"I am thankful to all doctors and nurses in this hospital," added Stanley. "There are many things I want to say, but I don't have the words. Because donors support the hospital, we, the patients, can receive treatment peacefully. "
With your support, there is hope for people like Daw Pu Lay and Stanley during this deeply troubled time for Myanmar. And there is hope for the doctors and nurses to continue providing vital care at Mawlamyine. Together, we can make sure that when people in Myanmar experience the first symptoms of leprosy, they will be swiftly diagnosed, treated and cured at the only hospital that can provide complete leprosy care.
This summer, your gifts could provide nutritious food for patients staying in hospital. You could help with reconstructive surgery to help someone gain their independence once more. And you could provide complete ulcer care for others like Daw Pu Lay. When there is a medical emergency, your gifts could provide the surgery needed to prevent disability or improve quality of life.

Today, you can make a difference to people affected by leprosy living in a country in crisis. Your support could make sure that people affected by leprosy are getting the treatment they desperately need.
Help the only leprosy hospital in Myanmar provide vital care