Leprosy Mission services in Myanmar hit by Cyclone Mocha
A Leprosy Mission orthopaedic workshop in Myanmar has been damaged by Cyclone Mocha, with staff homes having also been hit.
After first forming in the Northern Indian Ocean Cyclone on 8 May, Cyclone Mocha has made landfall over Myanmar and Bangladesh. People in its path faced winds of up to 130 mph, and heavy rainfall and a storm surge have led to severe flooding. Although the storm quickly weakened after it hit on Sunday 14 May, the extent of the damage is only now becoming fully apparent.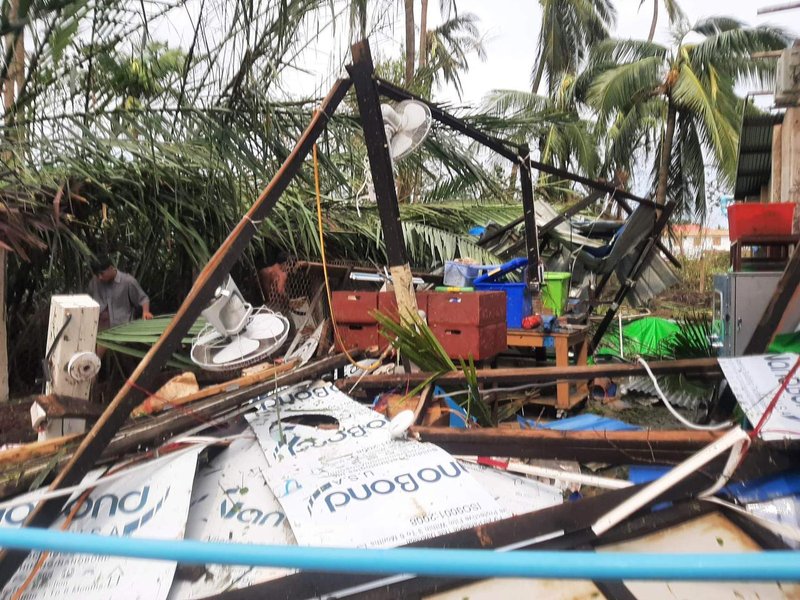 The state of Rakhine in western Myanmar has been the most heavily affected region. Many homes and buildings, including medical facilities, have been destroyed. The UN's Office for the Coordination of Humanitarian Affairs has estimated that most of the buildings in the capital of Sittwe have been destroyed in some way. Bangladesh also experienced strong winds and heavy rainfall. Although the impact has been less than initially feared, many homes in Cox's Bazar, the world's largest refugee camp, have been destroyed.
The Leprosy Mission has an orthopaedic workshop in Sittwe, capital of Rakhine state. After bracing for the storm earlier in the week, staff are now clearing up the damage that has been done (pictured above). Below, sitting in the purple dress, is Yan Aung Ko Ko, team leader at the workshop, taking part in efforts to clean up the damage earlier today.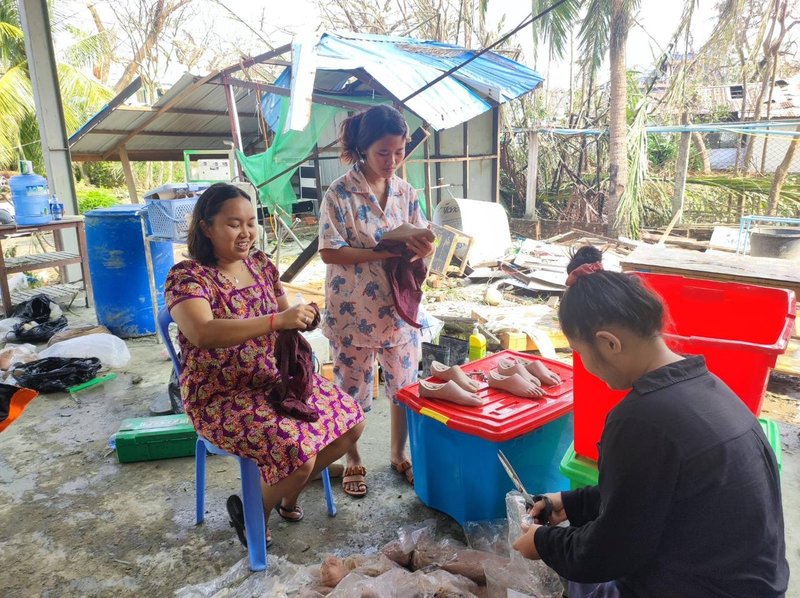 The workshop supports around 300 people a year, providing prosthetics and orthotics to people affected by leprosy and other disabilities. It serves people affected by the Rohingya and Rakhine conflicts.
As well as 13 local staff at the workshop, there were three staff visiting from the national office when the cyclone hit. Nobody was injured, but many staff members' homes were damaged. Communication remains difficult after the storm damaged critical infrastructure, and the electricity supply has been disrupted.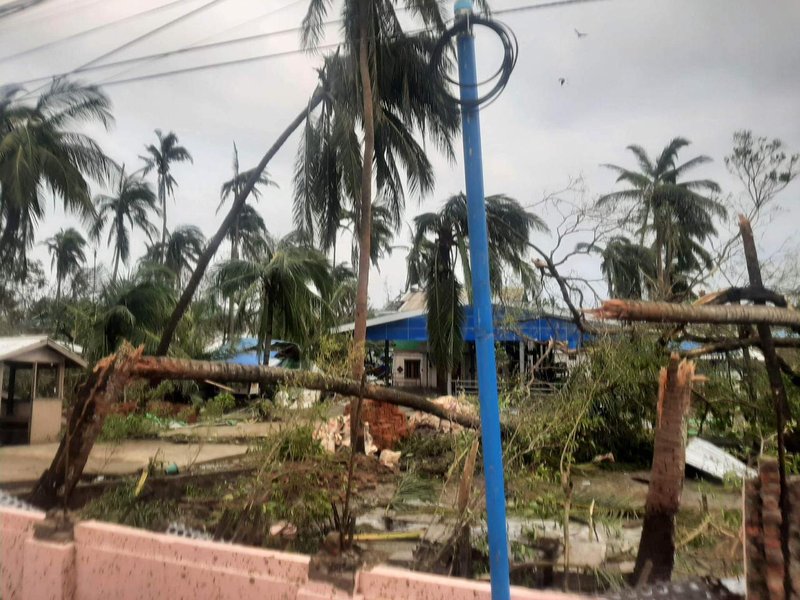 The area is subject to much fighting between the military and the Arakan Army. There are fears of potential unexploded land mines which could become dangerous with flooding and mud slides. However, a ceasefire has been called and there is no active fighting now in this part of the region. There are many Rohingya refugee camps nearby, where there are reports of significant injuries and some deaths because of Cyclone Mocha.