Saving the gift of sight at Sudan's only leprosy clinic
It's only 9am and already the waiting area at the Aburoff Clinic is full.
Based in Khartoum, Sudan, it's the country's only specialist leprosy clinic, a beacon of hope providing vital treatment for people who have often travelled for hours to get there.
The staff at Aburoff - clinic manager Seela and John, who oversees leprosy prevention in Khartoum State - have a busy day ahead. Many of their patients have sought help for the symptoms of leprosy for some time, but without specialist support they have not been diagnosed and cured.
The effects of undiagnosed leprosy on the body can mean a longer road to recovery, whether that's because of damage to the hands or feet caused by loss of sensation and injury, or even sight loss and blindness.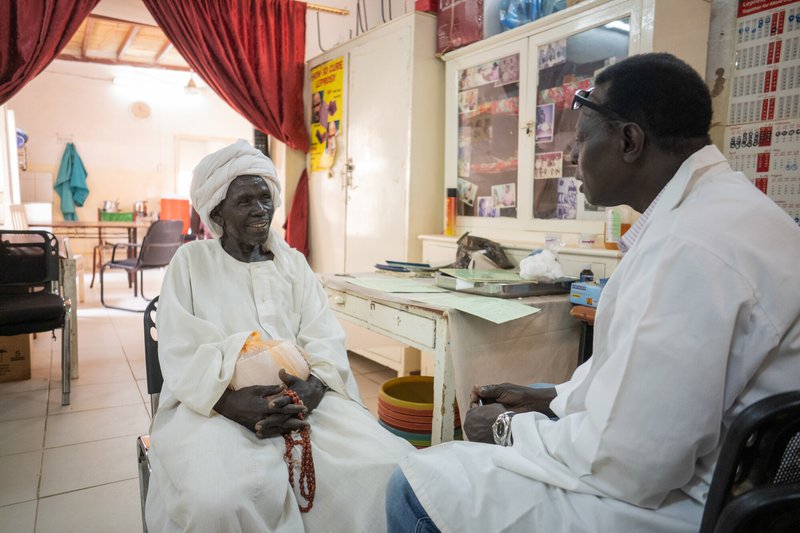 This happens when leprosy attacks nerves in the face, leaving people unable to close their eyes properly. Blinking is something that most of us do without even thinking, but the consequences of not being able to do it can be severe. Eyes then easily become dry and vulnerable to infection and injury, leaving people at risk of blindness.
This could have been the reality for Samah, pictured below with her son. When she first came to the Aburoff Clinic, she had known something was wrong for a while, but was struggling to find answers.
"I had a severe fever regularly. I was tired," she said. "Even my skin colour was different."
"As soon as I met the doctors from The Leprosy Mission, immediately, they could tell that I had leprosy. Now, for the next year, I will be coming back to the clinic for my treatment."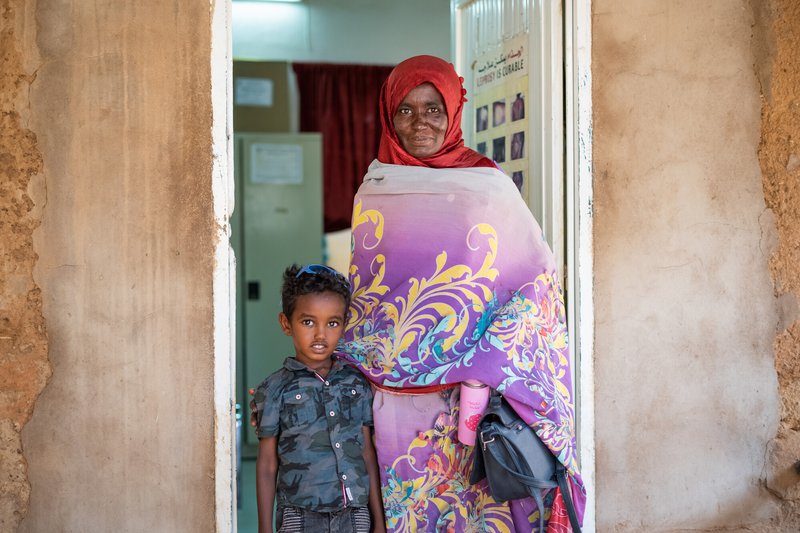 Now she's feeling much better and taking Multidrug therapy, Samah no longer has to worry that she could lose her sight, that she might not see her young son grow up. But things could have turned out very differently without the expert treatment provided at the clinic. It's fortunate that she received her diagnosis at the right time.
Another patient visiting on the same day as Samah is 45-year-old Sabri. He was finally diagnosed with leprosy after experiencing symptoms for two years and has been returning to the clinic for check-ups to monitor a wound on his foot.
Many people affected by leprosy wait years for treatment due to lack of access to specialist care, which is why your gifts help support Leprosy Mission staff as they train doctors, nurses and other healthcare workers to spot the signs of the disease.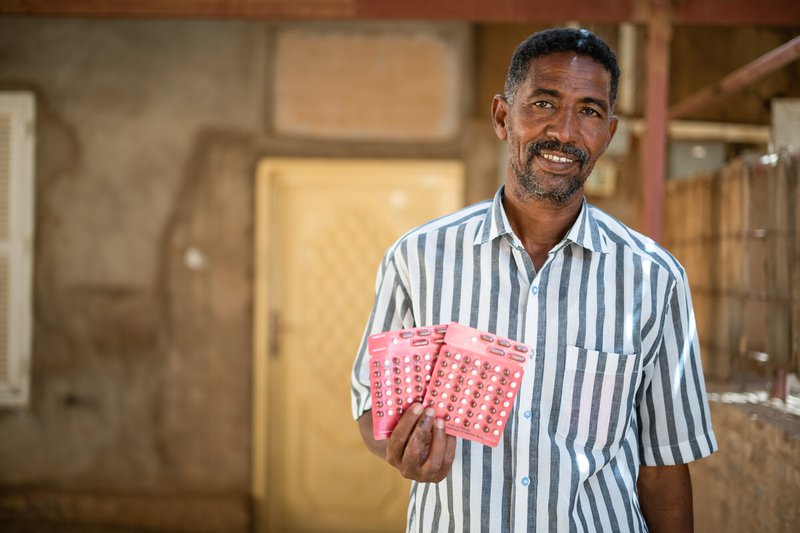 "When I came here the doctors told me I should have started treatment two years ago," he said. "When you find a solution to anything it is a relief and it's the same when you find the right treatment for your illness. The worst thing is not to know what's wrong with your body."
"After a month of receiving treatment from the Aburoff Clinic, I started to feel much better."
There are so many more people like Samah and Sabri in Sudan. The difference is, they haven't received the cure yet, and are at risk of the permanent effects of untreated leprosy - whether that's damaged feet and hands or preventable blindness. But with you by their side, like Samah and Sabri, they can see a more positive future ahead. A future where they can be cured and receive surgery to restore the use of their eyelids. A future where they can see their families grow up, continue to work and live free from leprosy.
A gift of £40 could provide vital eye surgery at the Aburoff Clinic for someone affected by leprosy. With your compassion, even more people like Samah and Sabri will be restored to full health and the clinic will remain a place of hope and healing for the future.