Sustainable Development Goals: an opportunity that must not be missed
As world leaders gather for the UN Sustainable Development Goals Summit, we cannot miss the window for achieving these targets. And across the Goals, the needs of people affected by leprosy must not be ignored.
2023 marks the halfway point for achieving the Sustainable Development Goals. Ambitious and wide ranging, the Goals represent a critical opportunity to create a more just, prosperous, and equal world for all.
But we are off track.
UN estimates suggest that the Covid-19 pandemic reversed four years of work to end poverty. Climate change, persistent conflict, and economic crises continue to undermine progress today.
At current rates of change, 575 million people will still live in extreme poverty in 2030. In 2021, 1.65 billion people across the world needed healthcare for a neglected tropical disease, including leprosy. 2.2 billion people currently lack access to clean drinking water.
The statistics are staggering – the need for action clear.
A momentous target
Sustainable Development Goal Target 3.3: By 2030, end the epidemics of AIDS, tuberculosis, malaria and neglected tropical diseases and combat hepatitis, water-borne diseases and other communicable diseases
SDG 3.3 was a momentous target. Neglected tropical diseases (NTDs), including leprosy, were on the global agenda for the first time in the 21st century. We had an unprecedented opportunity to improve the lives of thousands of people living on the very margins of society, where healthcare was still a luxury.
Since 2015, there has been impressive progress. Because of government commitment to SDG 3.3, thousands of people are living healthier and more prosperous lives.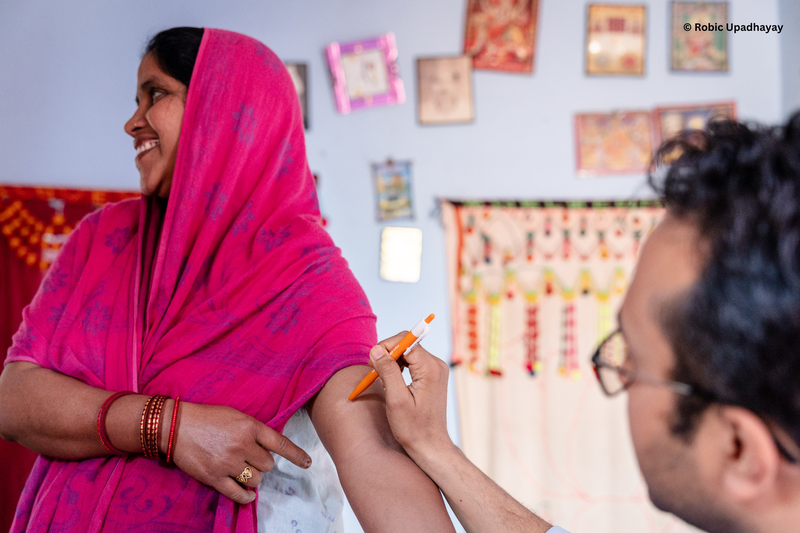 Our Heal Nepal project, which launched in 2019, was supported by the UK government through its UK Aid Match scheme. Over three years, 1,997 people from remote communities got the cure for leprosy, and 74,822 close contacts of people affected learnt how to spot the early signs of the disease.
Where leprosy was once poorly understood and misdiagnosed, hundreds of government workers can now also identify its symptoms. The headway made to end leprosy in Nepal will be sustained for years to come.
In northern Mozambique, similar gains are being made through our Unconditional Appeal, once again supported by the UK Aid Match scheme. Over 15 months, 1,312 people have got the cure for leprosy amid conflict in Cabo Delgado.
Investment in SDG 3 has helped to achieve other SDGs too. Many families in Cabo Delgado rely on subsistence farming for food and livelihoods, and are vulnerable to the ever encroaching impacts of climate change. People are learning climate resilient farming methods (SDG 13.1: Strengthen resilience to climate-resilient hazards), and how they can market surplus produce to lift themselves out of poverty (SDG 1: end poverty).
Global action on leprosy must continue
Commitment to the SDGs is transforming lives and communities. But more action is needed.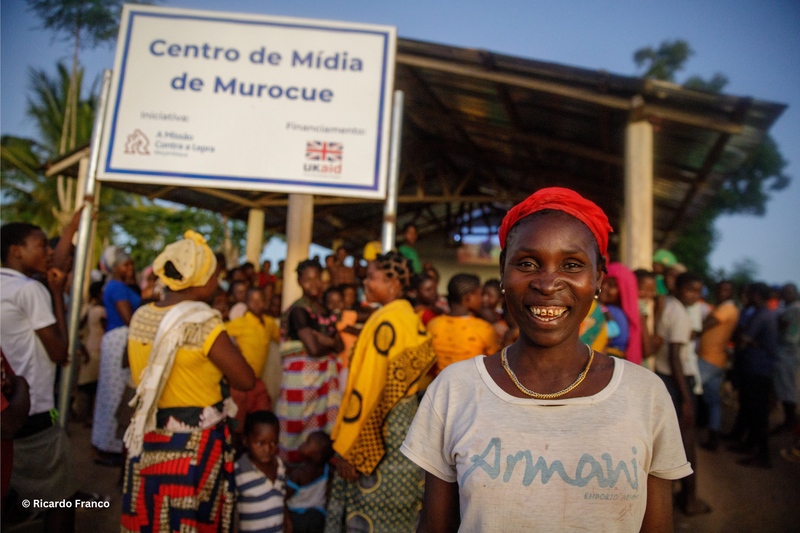 For each person affected by leprosy that gets the cure, estimates suggest that 19 people go without treatment. Living long distances from health clinics, where health workers often don't have the expertise to diagnose or treat leprosy, many people are in danger of being completely missed by health systems.
Without access to early diagnosis and treatment, people will experience needless pain and permanent disability. The need for healthcare goes beyond antibiotics too. Follow-up physiotherapy, surgery, and mental health support are still too far out of reach for many that urgently need them.
And leprosy isn't just a health issue. Persistent stigma, driven by misconceptions and the belief that leprosy is a curse, deprives people of clean water and work. Children are often excluded from school and pathways out of poverty. Women often face greater stigma than men, and people affected by leprosy are still kept out of places of power and decision-making.
Achieving the Sustainable Development Goals
The SDGs are an incredible opportunity for cooperation to create a more just and prosperous world. As a global community, we must not miss our chance to achieve them.
To tackle NTDs and improve the health of some of the world's most vulnerable people, work to find and cure people affected by leprosy must be scaled up. Leprosy care must be brought closer to the communities that need them.
To end poverty and hunger, and achieve gender equality, people affected by leprosy must not be forgotten.
To achieve greater disability inclusion, and reduce social inequalities, people affected by leprosy must be heard.
We look forward to seeing continued commitment to the SDGs. With global investment and action, we can build a world where leprosy no longer devastates the lives of some of the world's most vulnerable people.