Global Recipe Club: Matapa from Mozambique
This month, let your tastebuds travel to Mozambique, where beautiful yet simple flavours combine to create a unique dish.
Despite its natural beauty and vibrant culture, two thirds of the population in Mozambique live in extreme poverty. Regular supporters like you help local communities to raise awareness about leprosy, provide treatment and build a healthier future, free from leprosy, for their communities.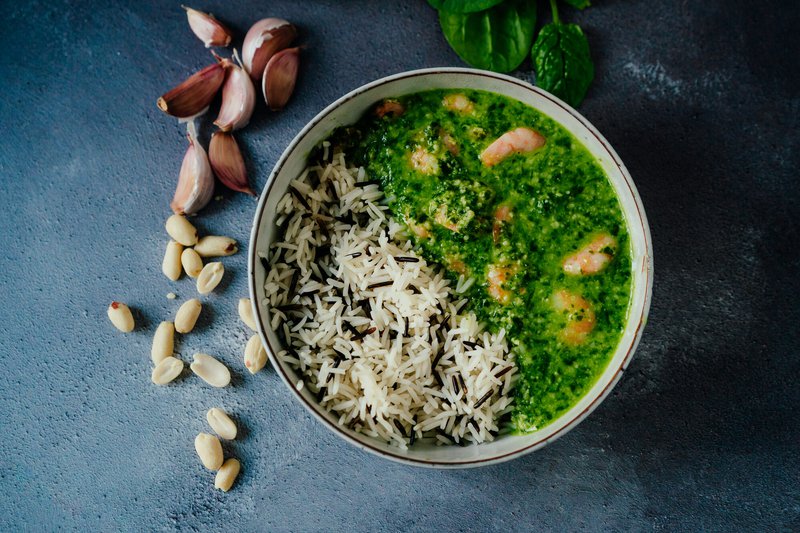 "When I visit people affected by leprosy in Mozambique, the food I taste always makes me feel welcome," said our Research and Policy Manager, Bahadir Celiktemur. "I try and order Matapa as soon as I arrive in the country. It's a very healthy meal which is great for a vegetarian diet, or if you prefer, you can make it with the addition of prawns."
"In many places in Mozambique, Matapa is served on top of Xima (pronounced shima), a ground maize flour dish that resembles a thick porridge."
Ingredients you'll need
500g kale or spinach (the original recipe calls for moringa leaves, but sadly they are not available in the UK)
1/2 can coconut milk
200g unsalted peanuts
4 cloves garlic, pressed
450ml water
Salt to taste
Optional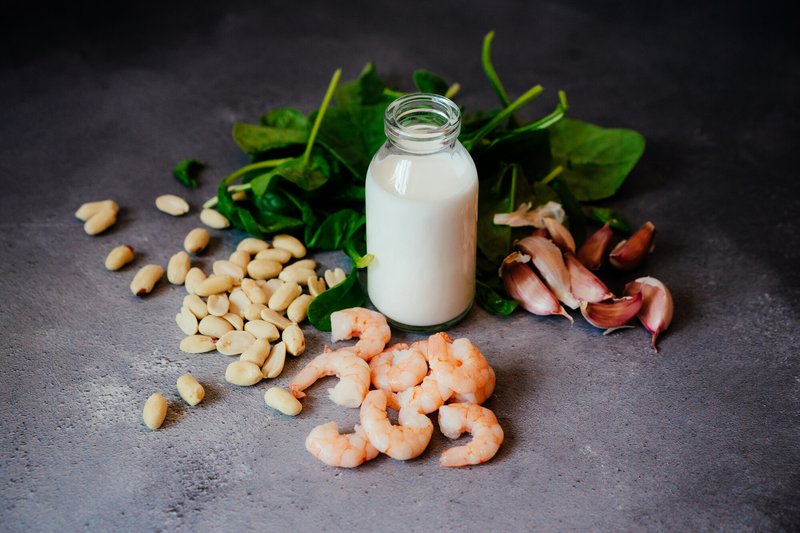 Method
Roughly chop the kale or spinach and blend in a food processor.
Transfer the greens into a heavy-bottomed pan along with the coconut milk. Season and bring to a boil, then simmer for 30 minutes.
If you are using prawns, bring 450ml water to the boil with 1 tsp (4g) salt in a separate saucepan. Add prawns and cook for 5 minutes. Strain and refrigerate the prawns. Return the prawn broth to the saucepan.
Grind the peanuts in a food processor until they form a powder, then add to the simmering greens mixture.
Pour the prawn broth or 450ml boiling water into the mixture.
Add 4 cloves of pressed garlic and add salt to taste. Simmer for 90 minutes.
During the last 5-10 minutes, add the cooked prawns back to the mixture to heat through.
Serve over rice.
Did you know?
Garlic is a good source of vitamin B6, which helps the body to use and store energy from protein and carbohydrates in food. Garlic can also be used on insect bites to reduce itching and swelling!
Find out more about how you're making a difference in Mozambique!