Global Recipe Club: Nepalese momos
As we journey towards Christmas, what better place to visit than Nepal, home of the snowy Himalayan mountains?
Last year our ambassador, the Paralympian Stef Reid, travelled to Kathmandu to see the amazing work at Anandaban Hospital. Here, thanks to you, people affected by leprosy receive vital medical care including ulcer treatment, reconstructive surgery and physiotherapy alongside support to rebuild their lives.
"It doesn't matter where in the world you are or what culture you are from, we all want the same things. We all want to provide a safe home for our family and want to be healthy and part of a community," said Stef during her visit.
While in Nepal, Stef was invited to the home of Anandaban surgeon Dr Indra Napit to cook with him and his family. She loved having the chance to make traditional Nepalese momos - and now you can too.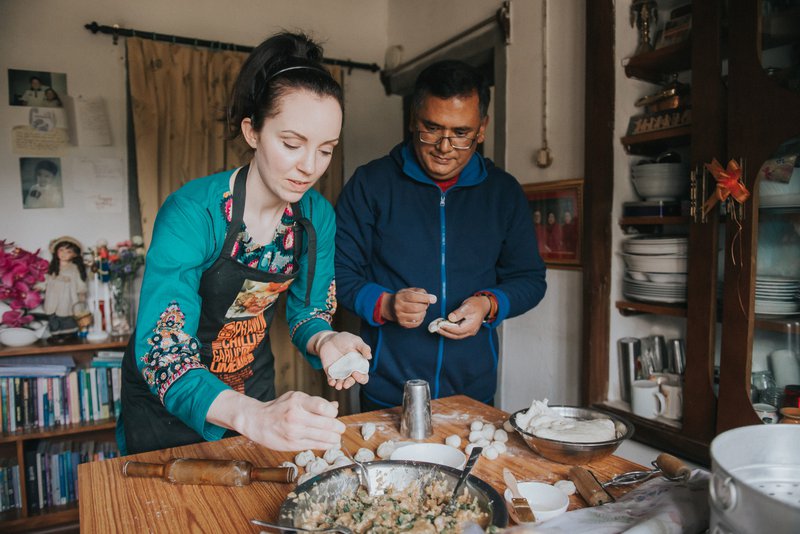 Ingredients you'll need to make momos
Wrapper ingredients
480g plain flour
Non-stick cooking spray
Filling ingredients:
1kg minced chicken
50g chopped fresh coriander
150g chopped onions
1 tablespoon minced garlic
1 tablespoon minced ginger
1 tablespoon cumin powder
1 teaspoon turmeric
1 tablespoon sunflower oil
1 tablespoon lemon juice
Salt and chilli powder to your taste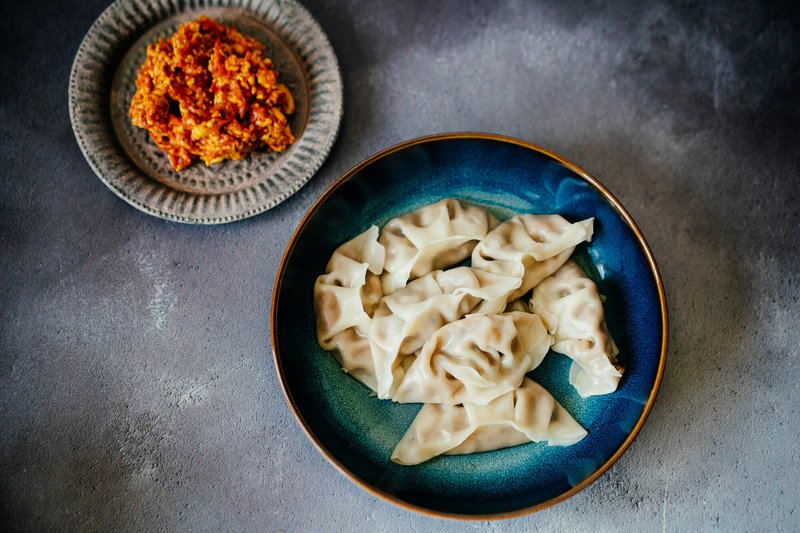 Method
Mix together the flour with 375ml water in a bowl. Knead the dough well until it is medium firm and flexible. Cover and let rest for 30 minutes.
Meanwhile, mix together the chicken, the rest of the filling ingredients and 250ml water in a bowl.
Make the momo wrappers by breaking off a piece of dough weighing roughly 30g and roll into a ball. Place the ball on a flat surface and roll into a piece about three inches round with a rolling pin. Repeat with the remaining dough.
Spray a steamer pan with cooking spray.
Place a teaspoon of the chicken filling in the middle of a wrapper. Holding the wrapper in your left hand, use your right thumb and index finger to start pinching the edges of the wrapper together. Pinch and fold until the edges of the circle close up, then place the momo in the steamer pan. Repeat with remaining wrappers and filling.
Fill the steamer pot half full with water and bring to a boil. Set the steamer pan with the momos on top of the pot and cover with a tight lid. Steam the momos for 15 minutes.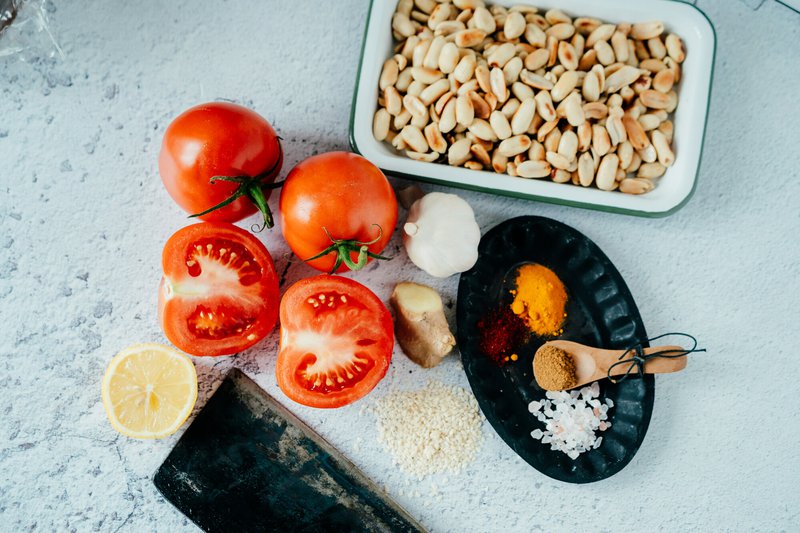 Ingredients for the pickle
500g tomatoes
250g sesame seeds
100g peanuts (fried)
1 teaspoon minced garlic
1 teaspoon minced ginger
1 teaspoon cumin powder
½ teaspoon turmeric
1 tablespoon sunflower oil
1 tablespoon lemon juice
Salt and chilli powder to your taste
Method
Boil the tomatoes until soft.
Fry the sesame seeds (be careful not to burn them).
Mix the tomatoes, sesame seeds and peanuts together and blend.
Heat the oil in a pan and add all the other ingredients with 125ml water and cook for about 15 minutes.
What are Stef's top tips for cooking momos? Watch the video to find out!