Shan Noodle Soup from Myanmar
Welcome to the mesmerising country of Myanmar! Eastern Shan state, where our recipe comes from, borders Thailand, Laos and China. Traditional food there reflects the melting pot of different culinary influences.
Leprosy stigma here can be extreme, and many people affected by this disease are forced out of their homes. They have no choice but to live in separate communities. Your regular donations help to provide school buildings, toilets, safe water supplies and electricity in these communities. Your gifts are even giving people affected by leprosy training in farming methods so that they can feed their families and earn a living.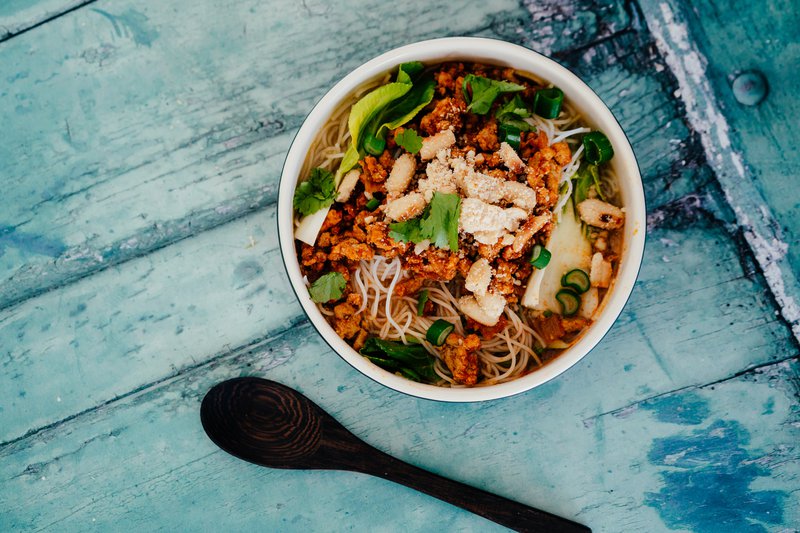 Ingredients you'll need
This dish can easily be made vegetarian by substituting the pork mince with a vegetarian or plant-based mince.
To serve four people you will need:
2 tbsp oil
500g pork mince (or plant-based alternative)
1 large onion, thinly sliced
5 plum tomatoes, grated
4 cloves of garlic, minced
1 tbsp soy sauce
1 tbsp fish sauce
2 tbsp paprika
1 tbsp turmeric powder
600ml of quality chicken stock
350ml of water
1 tbsp fresh coriander
4 portions of dried rice noodles
1tsp sugar
salt to taste
Optional ingredients:
2 tsp roasted soybean powder
1 tsp chilli powder
1 spring onion, thinly sliced
2 tbsp roasted peanuts, lightly crushed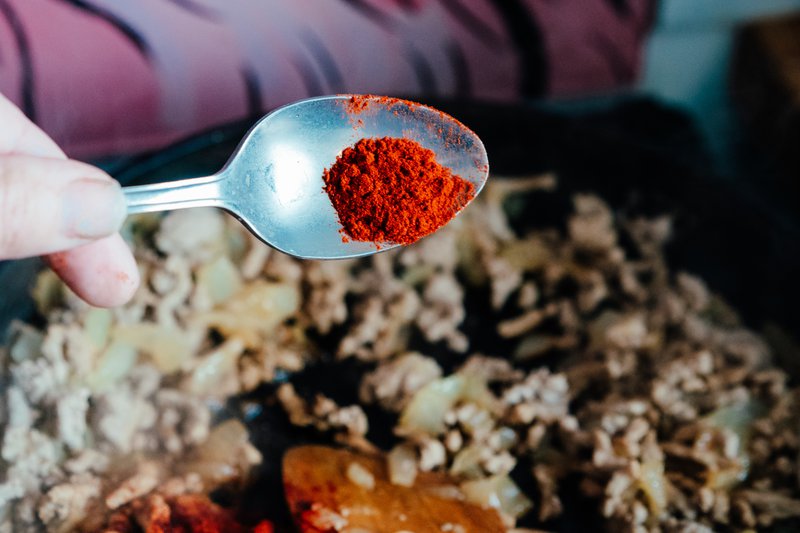 Method
Heat the oil in a large pan and briefly fry the minced garlic until it turns yellow.
Add the onions and fry until softened.
Next, add the mince and fry for ten minutes.
Stir in the grated tomatoes, soy sauce, fish sauce, turmeric, sugar and paprika. Add the chilli powder if using.
At this point, add the roasted soybean powder, stirring quickly to prevent it from sticking to the pan.
Add the water and chicken stock, simmering for 10 minutes, or until the mince is cooked through.
Cook your rice noodles in a separate saucepan according to the packet instructions.
Add the noodles to your bowl and add the soup on top.
Add the fresh coriander and salt to taste. Scatter the spring onions and roasted peanuts over your dish, if using.
Enjoy!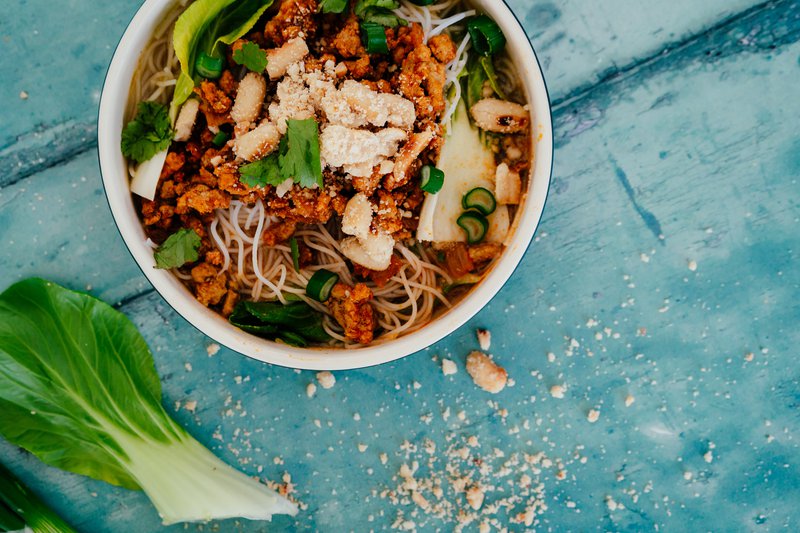 You can pick up roasted soy bean powder in the world food aisle in your local supermarket. It acts as a thickening agent to make this soup even tastier. You can also substitute this with cornflour.
Find out more about our work in Myanmar