Global Recipe Club: Tamiya Falafel from Sudan
Welcome to Sudan! This month we travel to the capital Khartoum, a melting pot of Mediterranean and Middle Eastern cultures. Sudanese cuisine is extremely colourful and diverse and this month we have a great staple vegetarian dish for you, packed with healthy protein.
Your regular gifts to help people affected by leprosy support the dedicated team in Khartoum, working out of Sudan's only specialist leprosy clinic. From the moment someone receives a leprosy diagnosis, you support them through treatment, ulcer care and even life-changing surgery if they need it. Thanks to supporters like you, people affected by leprosy are not alone in this journey to wellness with our fantastic doctors and health workers.
This vital work even reaches outside of the city with mobile clinics which visit rural communities to diagnose leprosy and refer patients for treatment.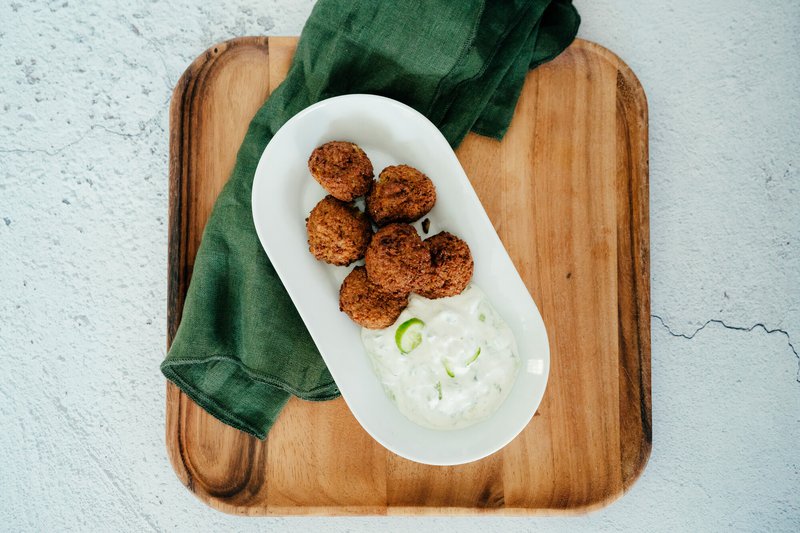 Ingredients you'll need
Makes 18 falafels
2 400g tins of chickpeas
½ onion, chopped
125ml water
1 tsp baking powder
4 tsp fresh dill, finely chopped
3 garlic cloves, minced
1 ½ tbsp plain flour
½ tsp pepper
Pinch of salt
1 tbsp Sunflower oil for frying
Sesame seeds (optional)
For your tzatziki
450g fat-free plain yoghurt
1 cucumber
1 tbsp dill, finely chopped
4 garlic cloves, minced
1 tbsp lime juice
1 tsp olive oil
Salt & pepper to taste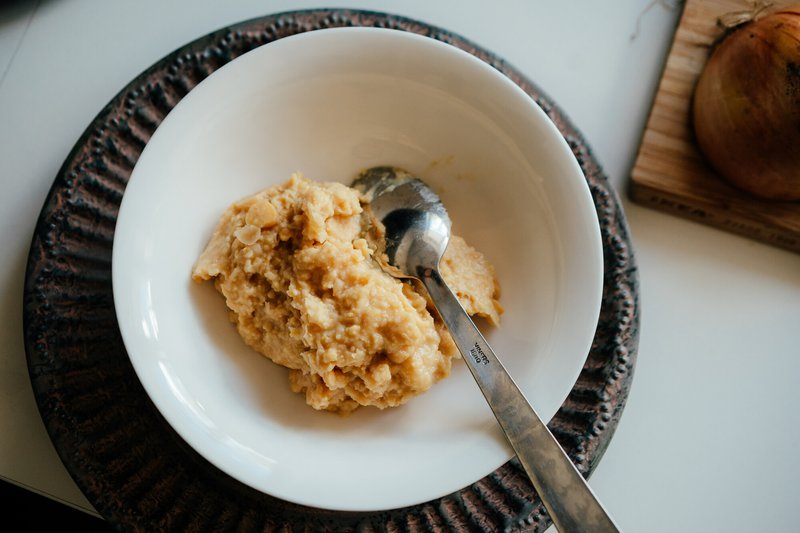 Method
Drain the chickpeas and empty half the amount into a food processor. Pour half of the water in with the chickpeas and pulse until you get a coarse mixture. Empty this into a mixing bowl and set it aside.
Add the remaining chickpeas to the food processor with the onion and remaining water. Churn this until you get a finer, wetter mixture than the previous one. Pour this into the mixing bowl.
Use a wooden spoon to combine both mixtures, adding the fresh dill, garlic, baking powder, black pepper, sesames (if using) and a pinch of salt.
Now make your falafel! Using your fingers, make small flat discs in your palms at about 4cm in diameter.
Heat the oil in a large frying pan and fry the falafel on medium-high heat on each side until golden brown
To make the tzatziki:
Strain the yoghurt through a muslin cloth using a bowl to collect the water. Keep it in the fridge for two hours while straining.
Grate the cucumber into a bowl and add salt to help remove the water. Drain the water and place it in the fridge.
After two hours, mix the strained yoghurt with the cucumber, dill, garlic, lime juice and olive oil.
Serve immediately or chill for another hour or so to allow the flavours to develop.
Find out more about our work in Sudan