Leprosy and mental health – shining light on a hidden issue
As we mark Mental Health Awareness Month in the UK, we're reflecting on how there are many parallels between leprosy and mental health conditions.
Both are stigmatised, with people experiencing them discriminated against and excluded by their communities. As low priorities on many national health agendas, access to specialist care is limited. Both are 'hidden' problems.
Across the world, too many people affected by leprosy face mental health conditions with little support. We're working for a world where people affected by leprosy can attain full healing. Shining a light on mental health conditions, tackling their causes, and supporting people to get the care they need is a vital part of this work. And we're uniting with people like you and our partners to do this.
Leprosy and mental health
Living with chronic pain, with little or no access to health care. Losing independence when leprosy causes disability. Deepening poverty and vulnerability. Facing stigma, discrimination, and exclusion. Feeling worthless or ashamed because of community attitudes.
These are just some of the ways leprosy can affect people's mental health. A 2020 World Health Organisation paper reported that many people affected by leprosy have experienced anxiety, depression, and psychological distress. Some people have even reported suicidal ideation because of leprosy.
But your support enables people to get the mental health support they need. People like Saraswati.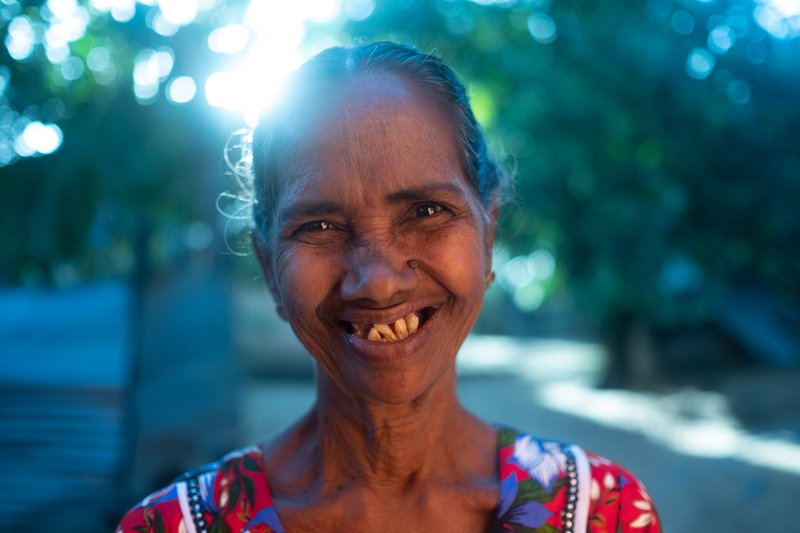 Saraswati, pictured above, lives in a rural community in eastern Sri Lanka. When leprosy began to affect her hand, she was in pain, anxious and sad. Scared, she had hidden herself away from her community.
Because of your support KKM, our partner organisation in Sri Lanka, got her access to counselling. She's learnt positive coping strategies, and has more courage and resilience for her future. She told us that she now lives "without fear in the community".
Saraswati's story of isolation is not unique among people affected by leprosy across Sri Lanka. What's more, the country is still reeling from economic crisis and political uncertainty, and health services have been disrupted since Covid. The challenge to make sure mental health is not forgotten is significant. But thanks to your generosity, KKM supported more than 300 people affected by leprosy to access specialist care for their mental health in 2022.
Priya's story
Your support is also enabling KKM to go further to tackle the causes of mental health conditions among people affected by leprosy in Sri Lanka.
Poverty, leprosy, and mental health problems can become vicious cycle that is hard to escape from. For people facing three crises at the same time, the situation can feel desperate.
When we first met Priya in Sri Lanka in 2019, she was struggling to make enough for her family to live on. During the rainy season her shack would flood – she and her children could rarely sleep. She didn't have enough to eat, and because of the stigma of leprosy, her neighbours cut her off from their communal water supply. You can read more of Priya's story here. Scared and anxious, she had isolated herself from her community. She felt like her life had been shattered.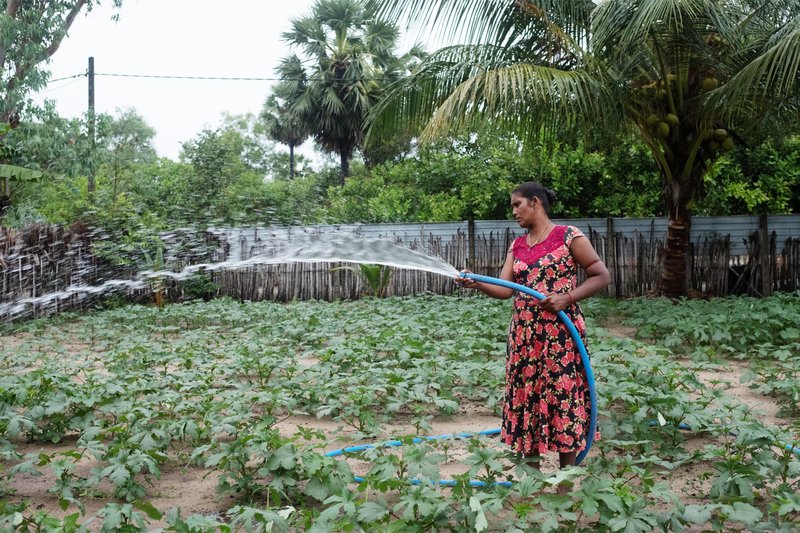 Thanks to your gifts, KKM supplied Priya with a well of her own and helped her a build a safer house. She has also learnt new gardening techniques, and has lifted herself out of extreme poverty by growing plenty of vegetables that provide a sustainable income. Now, her garden is green and thriving. She and her children have enough to eat and a regular monthly income.
"Today I am proud of my achievements, and living a healthy life", Priya told us when we met her again recently. Her mental wellbeing has been completely transformed. Her garden has boosted her mind and soul. "Compassionate love made all the difference in my life. I cannot thank The Leprosy Mission and KKM enough for transforming my life", she said.
The mental trauma that leprosy can cause is just as devastating as the bacteria that attacks people's nerves. But because of your compassion, people like Priya and Saraswati know they are not alone during the darkest moments of their lives. Amid multiple crises, you are helping people affected by leprosy get the mental health support they need. The impact is more than counselling or poverty alleviation – it's life without fear and in all its fullness.

Photos: Mahinthan Someswarapillai