Planting seeds of hope amid crisis in Sri Lanka
Across the UK, churches and communities are getting together to celebrate Harvest. 8,000 miles away in Sri Lanka, people affected by leprosy are struggling to eat.
Sri Lanka – known for its beautiful landscape, abundant wildlife, and historical sites. In the north of the country, the climate is tropical, and the monsoon season brings a deluge each year. Here, many people live in poverty in rural communities. Making a living has never been easy. But over the last few years, economic crisis has made daily life even tougher.
Sivamalar lives in the northern tip of Sri Lanka. When she was diagnosed with leprosy over 10 years ago, everything changed. The stigma that so unjustly accompanies leprosy had left her struggling with low self-esteem. "I felt I was living in a dark world", she said.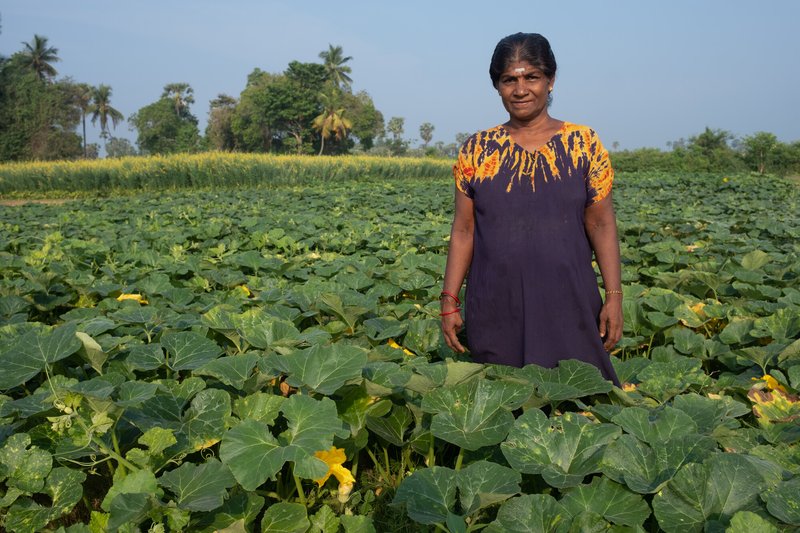 Then, the economic crisis hit in 2020. Like so many families affected by leprosy, Sivamalar felt the impacts acutely. Providing for her family of eight became hard. "Supporting the family was a nightmare," Sivamalar told us. "The days we could eat one decent meal were blessed days".
Sivamalar's story is unfortunately not unique. Amid economic chaos, so many of the people affected by leprosy that we've met have shared their similar experiences. For them, just finding enough to feed their families has been nearly impossible.
A cost of living crisis
Many of us will have seen the headlines about the cost of living crisis in the UK, shocked and heartbroken by the stories of families struggling to afford the basics.
But the crisis is global, although many of the stories of people hardest hit across the world have not reached the news here.
Sri Lanka is facing the worst economic emergency in its history, the legacy of the pandemic and national financial turmoil. The impacts have been nothing short of catastrophic.
Soaring food prices mean three in ten households do not have enough to eat – many families are being pushed to the edge of starvation. Rising fuel costs and shortages of medicine mean people can't get vital healthcare. People's livelihoods are becoming ever more precarious.
For people affected by leprosy the situation is even harder. Many were particularly vulnerable before the crisis - living in poverty on the margins of society, and in urgent need of healthcare. What's more, when the physical effects of leprosy or discrimination stops people from working, families are plunged even deeper into poverty.
Now, every meal and every bit of income is more precious than ever. Without good food, people affected by the disease are less able to recover. Many are becoming trapped in a vicious cycle of vulnerability. People like Sivamalar feel desperate.
Resilience in the face of storms
But your kindness is helping people to be resilient in the face of unimaginable crisis. With your support, Kaveri Kala Manram (KKM), our partners in Sri Lanka, are helping people affected by leprosy to get back on their feet.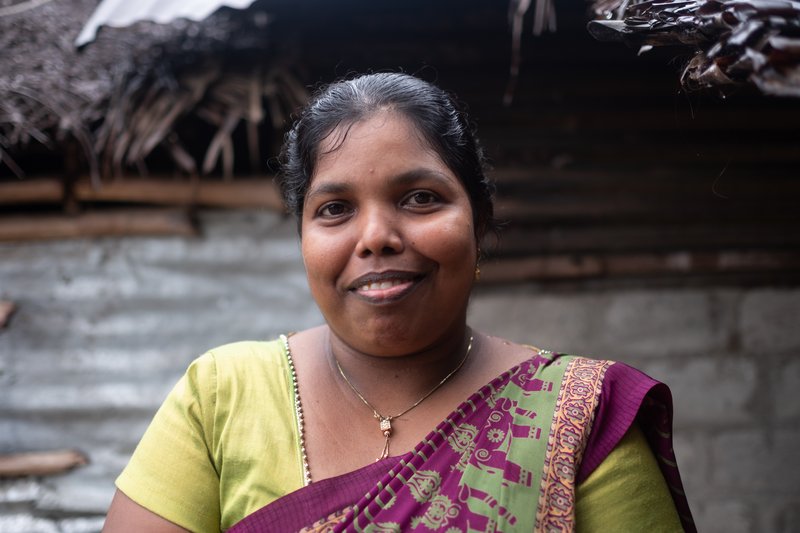 Deborah works with KKM, visiting families affected by leprosy. "We meet their basic needs, such as housing, water, and livelihood activities", she told us. She also teaches people affected by leprosy self-care techniques so they can be independent, and makes sure people get the mental health support they need.
But KKM are not just helping people affected by leprosy to cope. A vital part of their work is helping people like Sivamalar to start home gardens. Alongside people like Deborah, you're helping people to thrive, one seed at a time.
KKM reached out to Sivamalar, and equipped her with what she needed to start gardening. Now she's growing pumpkins and other vegetables. Sivamalar took to it immediately. Now, her family has enough to eat. For many of us, it's hard to imagine what a blessing this must be! What's more, Sivamalar is selling any surplus produce, generating an income that will sustain her family for years to come.
Planting hope
Many of us don't have to think about when we will eat our one meal of the day. At Harvest time, we are encouraged to reflect on God's many blessings – a well-stocked fridge, meals with family and friends.
Harvest is also a time to thank God for His abundance and provision in our lives. This year, you can help share this abundance with people affected by leprosy who so urgently need it. And have fun with your community while doing it.
Over this Harvest period, why not bring your church or community together to hold a Leprosy Mission Big Harvest Quiz? We've got the resources you need to get involved, making organising your event easy. All the money you raise will enable Deborah and KKM to support even more families affected by leprosy. Through your quiz, gifts, and prayers, you'll equip people like Sivamalar with what they need to lift themselves out of poverty.
For people affected by leprosy, a knock on the door from KKM is life changing. It's the start of a brighter future, filled with the seeds of hope and resilience. This Harvest, you can help plant those seeds.

Photos © Mahinthan Someswarapillai
Help people like Sivamalar to thrive this Harvest